Oz Magazine co-founder Richard Neville dies aged 74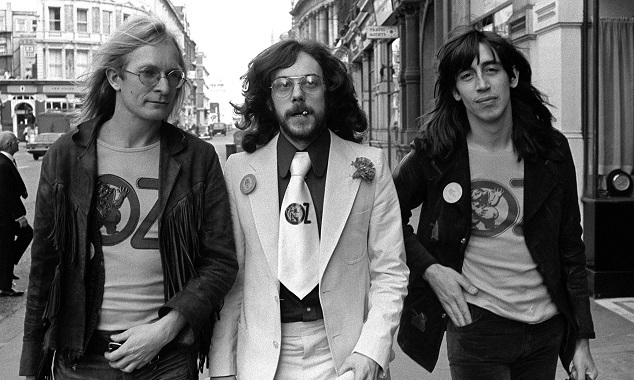 Australian author and controversial magazine founder Richard Neville (pictured right) has passed away at the age of 74, losing his battle with Alzheimer's.
Neville entered the spotlight in the 1960s, when he released Oz Magazine in Australia and the UK. The counterculture publication, established along with editor Richard Walsh and artist Martin Sharp, included a extensive editorial on the topic of home abortion in its inaugural issue.
Oz Magazine became notorious for it's skewering of public attitudes at the time towards homosexuality, Vietnam, the Indigenous community and police violence and more using satire, wordplay and art.

Neville, Sharp and Walsh were charged by Australian authorities for "distributing an obscene publication" after just three issues of Oz were printed. The trio pleaded guilty to the charges.
Moving to capitalise on the success of the Australian launch in 1963, Oz made the move to the UK in 1966 where it continued to fly off the shelves. The founders once again attracted the attention of law enforcement, eliciting charges of "conspiracy to corrupt public morals".
The trail, which became the longest obscenity trail in UK history, incensed the British people to rally against the charges and the subsequent guilty verdict. After the massive public outcry, which included support from John Lennon, Yoko Ono and members of parliament, the sentences were overturned.
Oz Magazine cartoonist Peter Kingston told ABC that Neville was "always encouraging".
"Absolutely adorable person, adorable human being, and very concerned about the world and the environment, all the good things," he said.
"In a way I'm very sad he's gone but he had a very unfortunate ending and I'm glad it's over for him, the battle now."
OIP Staff
---
Sources