Pam Ann is Queen of the Sky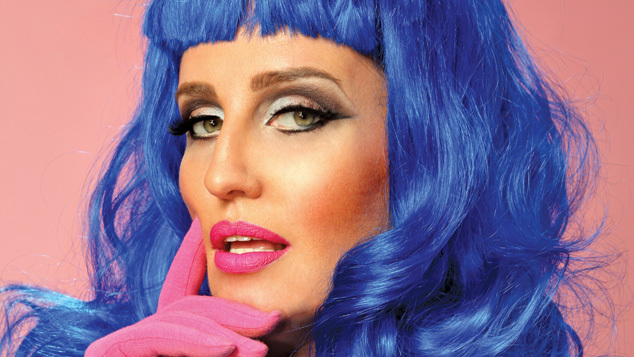 Everyone's favourite wacky air hostess Pam Ann took some time out from her busy schedule to chat to OUTinPerth ahead of her appearance at Connections.
What's new with Pam Ann since we spoke last year?
Nothing really I am still trying to help PERTH coastguard try and find that fucking missing MH370 what is new I'm dating an Asian called PING and he eats my pussy like it's dim sum on Sunday and I tell him to go deeper with the tongue I scream 'FIND THE PLANE'
You've sold out theatres across the world, what made you decide to perform in more intimate spaces this tour?
I can touch people inappropriately.
You've been in the travel game for a while now. How do you keep your material fresh?
I talk about all of my own travel and life experiences, what's current in the news twist it and BOOM you have a new show!
Will there be any other airline staff with you this time around?
Airline staff with me? Well I know you're trying to find some in the Indian Ocean?
What's the latest goss in the air travel game?
The Arabs are taking over all I smell is fuel and money when I am in Dubai. Emirates wash their planes with fuel and de ice with Dom Perignon
Do you have any hot tips for aspiring flight attendants?
Well for Virgin crew I suggest starting as a stripper work your way up the pole to the trolley.
You're the Queen of the Sky, of this we are certain. What about outside of our atmosphere? Will we see Pam Ann on a Virgin Galactic flight?
Who needs to go on Virgin Galactic to experience space when I can get 2 black men over turn off the lights and they can move me around my bedroom. I do wish Lady Ga Ga all the best ….I hope she doesn't burn up on her way back to earth!?!? Or not!!!
Who better than Pam Ann to design the first space-flight attendant uniform? Any ideas?
Braniff Airlines nailed it back in the 60's. I would replicate that uniform.
Pam Ann: Queen of the Sky is flying into Connections Nightclub On March 13th, boarding commences 7.30pm.
Graeme Watson