Parkinson Quizzes Ian Thorpe About His Sexuality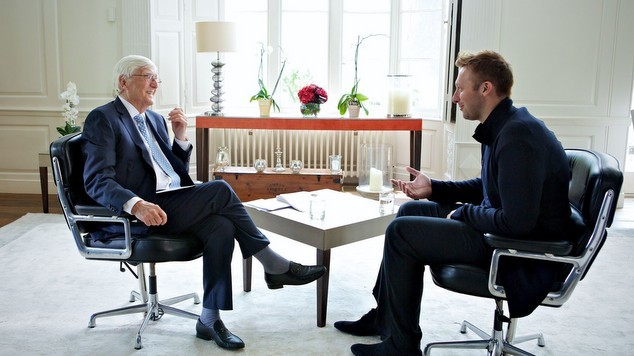 Channel Ten is set to air a special interview between Olympian Ian Thorpe and respected broadcaster Sir Michael Parkinson. The promotional advertisements for the interview highlight Parkinson asking Thorpe about his sexuality.
"You've always said that you're not gay. Is all of that true?"
Parkinson asks the world famous swimmer.
Thorpe has previously repeatedly denied that he is gay. In a 2012 interview with Leigh Sales on the 7:30 report Thorpe described the constant media focus on his sexuality as hurtful.
"The thing I find hurtful about it is that people are questioning kind of my integrity and what I say. That's the only part that I find hurtful… that this is something I would be embarrassed about or try and hide."
Thorpe has recently signed to Channel Ten to host their coverage of the Commonwealth Games.
Michael Parkinson has declared Thorpe to be someone he has always wanted to interview, so much that the opportunity has pulled the broadcaster out of his semi-retirement.
"Ian Thorpe has always been near the top of my list to interview," says Parkinson. "The reasons are obvious. Not many athletes can claim to be the best of all time. Ian can.
"The story of a boy who was a teenage World Champion, conquered the world and then seemed to give it all away is a fascinating and intriguing one.
"His fight against depression offers a unique insight into the darker side of celebrity and success. What fascinates me most about Ian is that apart from the very beginning of his career, he never seemed to enjoy and celebrate his success. It will be interesting to find out the reasons why."
Is this promo 'softening the ground' for Thorpe to change his answer to a question he's been asked and answered many times before, or is it just a re-run of a scenario that's played out many times before that's cashing in on the endless intrigue?
Ian Thorpe: The Parkinson Interview, will air on Channel Ten on Sunday, July 13, at 6.30pm.