Patrick Byrne compares gender dysphoria to not liking your hair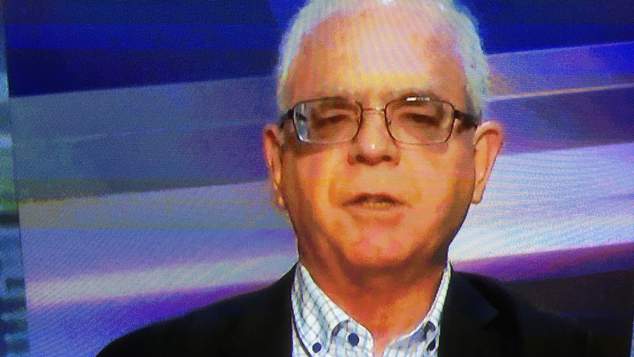 Patrick Byrne, from the Australian Family Association (AFA) says the University of Western Australia unfairly cancelled an event on Friday where he was scheduled to launch a book alongside a talk from controversial US doctor Quentin Van Meter.
Byrne appeared on the Sky News program Outsiders on Sunday morning to discuss the controversy surrounding the AFA's tour of Van Meter around the country, and to promote his book Transgender: One Shade of Grey – the legal consequences for man & woman, schools, sport, politics, democracy.
Speaking to Rowan Dean and Ross Cameron, the representative from the Australian Family Association said Australian doctors current approach to treating gender dysphoria was akin to scalp transplants being ordered for people who wanted to change their hair colour.
Byre said if people really believed in inclusiveness and equality the presentation would have been allowed to go ahead.
"If you want inclusiveness and diversity you have to include everyone, and if you want equality you have to listen to everyone – but that wasn't the case at the University of Western Australia." Byrne said.
Byrne said the presentation from Dr Van Meter and his book launch would have highlighted their opposition to the current treatment guidelines for transgender youth. Byrne indicated that he disagreed with practices which saw doctors and parents affirming a person's belief that their gender did not match their physicality.
A video of Dr Van Meter's presentation in Sydney has been posted online. The content of his presentation is similar to other videos of him giving his presentation in the USA.
In the videos Dr Van Meter outlines his belief that the medical practices that exist today to treat people with gender dysphoria grew out of questionable work conducted in the 1950's and 1960's by researcher he describes as having "deviant lifestyles".
In his presentation Van Meter claims that doctors around the world are ignoring facts and creating research that is not scientifically valid.
Official medical bodies however dispute the work highlighted by Dr Van Meter's American College of Pediatricians, saying it is their research that has been designed to meet an ideological viewpoint.
Last week the Western Australian branch of the Australian Medical Association spoke out against Dr Van Meter's claims.
The AMA labeled the views of the organisation as "archaic, outdated and completely contradict(ing) most reputable research in this area."
AMA WA president Omar Khorshid said these issues should be debated by doctors in Universities but the claims being made at the Australian Family Association's event were devoid of robust evidence.
"We do not want to shut down discourse on these topics, and universities are the best placed institutions to discuss conflicting ideas," Omar Khorshid said. "However, these messages are anti-health, devoid of any robust evidence and could ostracise an already vulnerable group of people."
Byrne said those who had opposed the presentation were "confused", before saying the current approach to treating gender dysphoria via a medical pathway was akin to a woman asking to be a redhead and a doctor prescribing a scalp transplant.
"Imagine a woman who goes to the doctor and says 'look well under the law in Australia now with the sex discrimination act gender identity is defined as your mannerisms and other gender characteristics", so it's how you dress, your hair and so on.
"Imagine a woman goes to the doctor and says "I really don't like my disorderly hair and the colour of my hair which is black and I want to be a redhead.
"Imagine the doctor instead of saying 'go down to the hairdresser and get your hair done and get it dyed.' he said I'm going to give you a scalp transplant."
Byrne said it was wrong of Australia's doctors to be treating gender dysphoria in young people via hormone treatments and puberty, and instead patients should be counselled to accept their biological gender.
He then went on to say that he found it confusing that young people could be opposed to giving hormones to cows, but were happy to see hormones being given to help people transition fender.
"This is really quite beyond the bounds of what the international protocols that have been set in place on human experimentation." Byre said.
Graeme Watson
---