Pauline Hanson reveals One Nation's candidates for WA election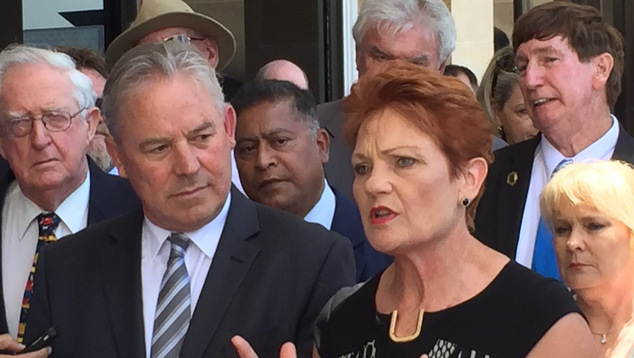 One Nation leader Pauline Hanson has announced that her party will run fifty five candidates in the Western Australian state election in March.
Candidates will be running for spots in the upper house in every region, while forty five will run for the Legislative Assembly.
Senator Hanson presented her candidates at a packed media call on the steps on parliament house.

Recent polls have indicated that the party could attract up to 11% of the primary vote and they may control the balance of power in the state's upper house.
Senator Hanson said the party had returned to become a major force in Western Australian politics.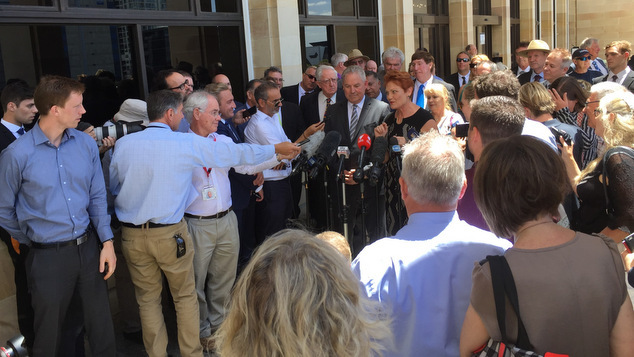 Surrounded by supporters an emotional Senator Hanson recounted her long journey to return to political life.
"If you really truly believe in yourself and what you want to achieve, it's all about persistence, persistence, persistence."
Senator Hanson said she was a threat to the major parties and that she had ended up in prison because the major parties had to get rid of her.
"Even to this very day I will be, and I am,  a threat to their power, their corruption, their lies and treating people in this country as mushrooms."
"I have so much pride in this country and the people, the people who have come from overseas to make this their home, the people that have chosen this country. I believe that we can work and pull together as a nation but I want to see our streets safe and our children having a future." Senator Hanson said.
The political leader said while voters might not agree with everything she stood for, in reality nobody agreed with anybody about every issue.
"The whole fact is that we need to raise these issues, debate these issues, and find the answers, and I will not be someone who pushes it under the carpet, and I will not be controlled by political correctness – that needs to be thrown in the bin where it belongs."
Senator Hanson said she was very confident that WA party leader Colin Tincknell would be successful in his bid to enter the Western Australian parliament.
Offering a word of advice to the candidates standing behind her Senator Hanson said politicians needed to be "upfront", "be honest with people" and do what was best for Western Australia.
Senator Hanson's announcement followed a whirlwind schedule of interviews where the leader refused to be drawn on what the party's preference deals would be.
Whether appearing on television, radio or chatting to print journalists Senator Hanson said it was up to voters to decide where they're vote was allocated, encouraging people to vote 'below the line'.
Who the actual candidates are, and what seats they'll be standing for –  is yet to be revealed. No names have been released and the party's HQ told OUTinPerth the details were not currently available.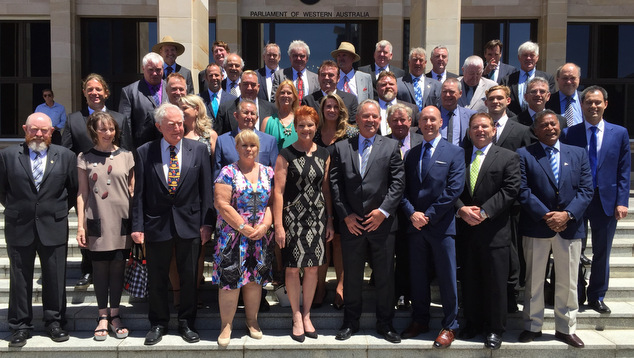 The party has faced a storm of controversy recently following a succession of their candidates for the Queensland state election being dropped by the party over anti-LGBT comments.
In December Andy Semple was dis-endorsed by the party after anti-LGBTI posts were discovered on his Twitter account.
While in January Shan Ju Lin, who was in line to stand for the Queensland seat of Bundamba, was dumped by the party after she published a series of Facebook posts attacking the LGBTI community.
Senator Hanson stood by Glasshouse candidate Tracy Bell-Henselin deeming her comments about LGBT people trying to destroy families were not homophobic.
Graeme Watson