People are getting worked up about the presence of rainbows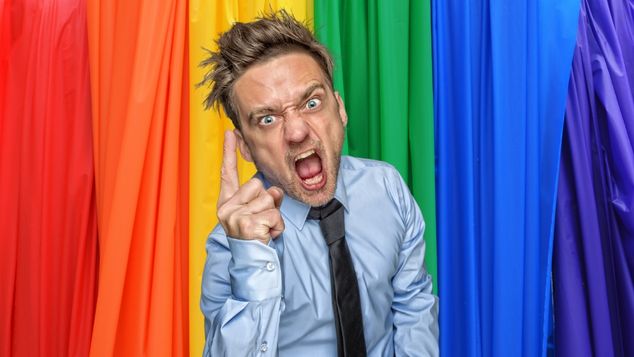 British peer Baroness Nicholson concerned rainbows on crossings will cause migraines and epilepsy



There seems to have been a global outbreak of people getting upset about rainbows being painted on the ground.
British peer Baroness Nicholson of Winterbourne has raised concern about a rainbow pedestrian crossing that has been unveiled in Chiswick by the local council.
When local councilor John Stroud-Turp shared a picture of the crossing on Twitter Baroness Nicholson voiced her concern about the installation claiming it might be dangerous.
"I live in Westminster but regularly visit Chiswick.This crossing will inevitably cause migraines and trigger epilepsy – might we meet to discuss the protection of those recovering from head injuries or neurological conditions such as those I have mentioned?" Baroness Nicholson wrote.
The British peer has a long history of opposing LGBTIQA+ rights having voted against the removal of Britain's Clause 28 legislation, and also opposing marriage equality.
Experts have jumped in and pointed out the politicians' concerns about rainbow crossings are way off the mark.
Headache specialist Dr Katy Munro, who leads migraine clinics for the UK's National Migraine Centre and is the author of the bestselling book Managing Your Migraine told Pink News that high contrast stripes were more likely to set off a migraine, like those found on regular crosswalks.
"Those with migraine can be sensitive to high contrast stripes, but a regular black and white zebra crossing is probably more likely to be a trigger than a multicoloured crossing." Dr Munro said.
Charity Epilepsy Action also confirmed that high contrast patterns were more problematic, but they'd never heard of anyone being suffering an episode brought on by the Pride flag.
The British peer is not the only one voicing their concern about rainbow crosswalks.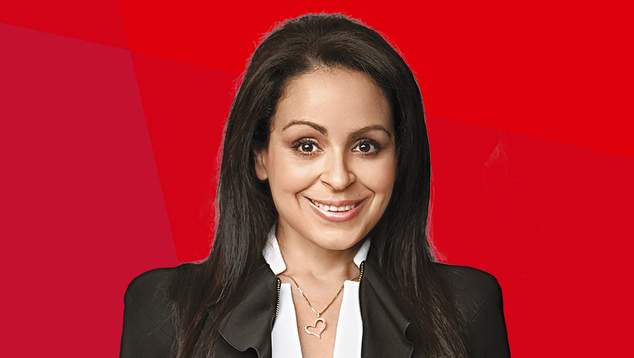 Rita Panahi says horses are transphobic
Sky News host Rita Panahi posted a clip of police horses reacting to a Pride crosswalk on social media, and then made it a feature segment on her news commentary show.
Panahi said the horses were scared of the rainbow crossing, with an on-screen banner describing them as "transphobic".   Discussing the video with guest Kosha Gada, Panahi said there'd been a lack of consultation.
"It seems nobody consulted the equine community before they painted the crossing in these colours." Panahi said.
Her post on Twitter also described the horses as transphobic, which left some users wondering how she made the conclusion since the transgender flag was nowhere in sight.
Others noted that the clip is at least two years old and hardly fits the criteria of news. Several followers of the official Sky News Australia Twitter account responded saying they thought they were looking at a parody account.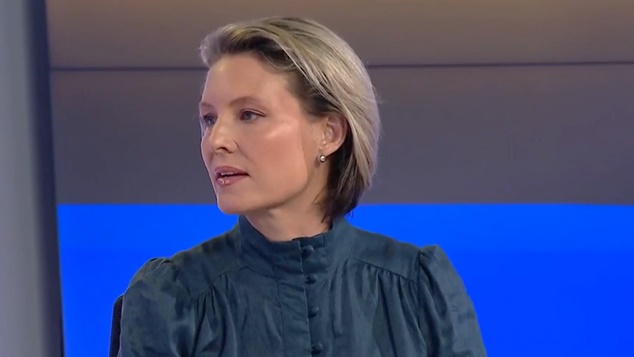 Katherine Deves is love bombed
Katheirne Deves, who appears almost nightly on Sky News, posted a picture of the recently installed Pride and transgender flag installation at a Sydney beach to her Twitter account, and maybe got a reaction different to the one she was expecting.
Deeves, who has previously stressed that she is not homophobic, didn't provide any commentary on the artwork but her followers quickly responded with a string of transphobic comments.
Responding to Deeves tweet Lyle Shelton, the former head of the Australian Christian Lobby, said he believed that any councilors who had approved the instalation of the artwork should be held legally liable for any transgender children who later regret a decision to change genders.
Shelton is currently running as an independent in the New South Wales state election, as his current political party Family First is not registered in the state. He's previously been a part of Cory Bernardi's failed Australian Conservatives and Fred Nile's now defunct Christian Democrats.
But the negative comments responding to Deves tweet were soon overtaken by prominent Australians saying how much they loved the artwork. "Love it" posted Channel 7 newsreader Blake Johnson, alongside a smiley face emoji surrounded by love hearts.
"What beautiful shots. Well done Katherine!!! Not so hard to be kind after all?" responded podcaster and Gogglebox personality Yvie Jones. While journalist Mark Reddie answered "Happy World Pride! What a beautiful rainbow – hope you're enjoying yourself."
As hundreds of comments piled up Deeves responded "Fake lovebombing on this is…cringe.". Meanwhile the reaction to Deeves tweet even became a story on News.com.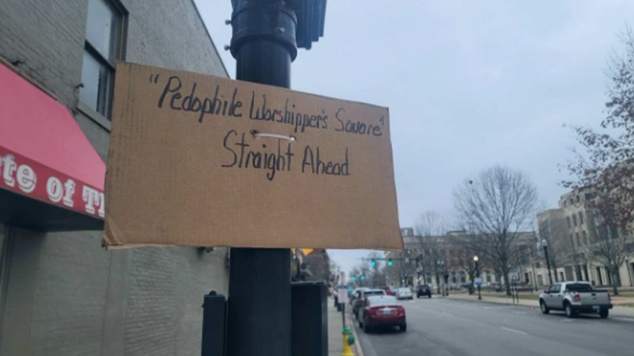 Offensive signs removed in Kentucky
Over in the USA police in Lexington, Kentucky have had to take action against a series of offensive signs that were installed near a rainbow crossing in the city's downtown area.
Local news station LEX18 reported that multiple signs had been installed near the rainbow crosswalk describing the area as "Pedophile Workshipper's Square".
A spokesperson for the mayor's office said the city would not tolerate offensive language being put on display, and police would investigate where the signs came from.
The incident comes just weeks after a gay bar in another part of the city was defaced with anti-LGBTIQA+ graffiti.

Pride crosswalks too hard for Perth 
One place they may offer refuge for all the people triggered by rainbows on crosswalks is here in Perth.
Last year the City of Perth council discussed the idea of installing a rainbow crosswalk in the city, but determined it was just too hard because the Department of Main Roads has too many rules about how crosswalks must be built.
Instead, the city is investigating a sign that may provide a sense of inclusion and recognition for the LGBTIQA+ communities. The council recently ruled out formally changing the name of the Northbridge Piazza to the Pride Piazza.
During the debate over renaming the Piazza space Councillor Brent Fleeton commented about the requests from the LGBTIQA+ communities.
"I also don't like the connotation that I've felt through this debate that if we don't do this, we're somehow un-supportive of the Pride community. It's almost as if we don't rename the City of Perth to the City of Pride the entire city is also being divisive." Councilor Fleeton said.
City of Pride, there's an idea – can I get a second?
Graeme Watson 
---

You can support our work by subscribing to our Patreon
or contributing to our GoFundMe campaign.