Pet Shop Boys provide some further listening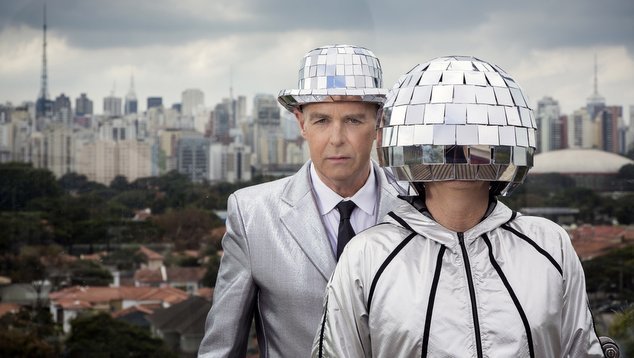 Pet Shop Boys have always been a band who've been acclaimed not just for their high-selling singes but also their album tracks, b-sides and side projects.
Since forming in 1981 the band band have released thirteen albums, not to mention four remix collections, two double albums of b-sides, a ballet, a film soundtrack, a musical and a few other bits and pieces.
Plus they've written and songs songs for a host of other artists including Pete Burns from Dead or Alive, Boy George, Kylie Minogue, Shirley Bassey, Tina Turner, Liza Minnelli and the late Dusty Springfield.
Back in 2001 the duo re-released their first six albums as 'further listening' editions which included demo tracks, unreleased tunes, remixes and b-sides. Now they're given their seventh, eighth and ninth albums the same treatment.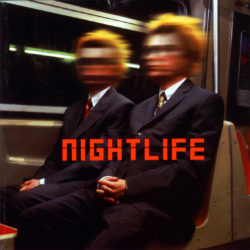 First up is Nightlife which was originally released in 1999. Many of the songs on the album would later feature in the Closer to Heaven the musical written alongside playwright Jonathan Harvey.
Harvey had a great success with his play Beautiful Thing, that was adapted into feature film and the TV series Gimme, Gimme, Gimme.  He would later create the popular queer TV series Beautiful People. 
The album is in-part a concept album showcasing tunes from the upcoming musical. Most notable is these is In Denial which is a duet with Kylie Minogue. One of the show's best tunes Positive Role Model was delivered as a b-side and it's included on one of the two bonus discs on the re-release.
The album spawned several singles including You Only Tell Me You Love Me When You're Drunk, I Don't Know What You Want But I Can't Give It Anymore, and the camp over-the-top New York City Boy.
The line-up of collaborators is impressive, most of the album is produced by Faithless alumni Rollo Armstrong, but there's also contributions from David Morales and Massive Attack orchestral leader Craig Armstrong.
Among the additional tracks is a curious collaboration with Elton John, a re-recording of his 1994 hit I Believe, which is interpolated with 1978's piano laden Song for Guy. 
New York City Boy is given a french makeover with Paris City Boy, while there are also several previously unreleased tracks including Little Black Dress, Tall Thin Men and For All Of Us. The albums title track (which was previously only available as a b-side) is also included.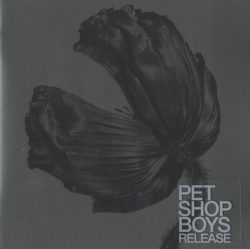 The duo's 2002 album Release would prove to be one of their most unsuccessful records commercially, but it includes some outstanding tunes and great collaborations.
With the exception of just one track, the album was produced by Chris Lowe and Neil Tennant without an outside producer.  The album is much more guitar and piano driven than their previous works. Johnny Marr from The Smiths plays on several tracks.
The album produced three hit singles, the chilled Home and Dry, the piano driven London and I Get Along. There are some great remixes of the second single which have been featured on one of the band's 'Disco' remix compilations.
Included among the bonus tracks is the Pet Shops Boys version of Jack and Jill Party, a tune that they have to Pete Burns from Dead or Alive. Sadly the PSB version is nowhere near as good as Burns take on the tune, and he only released 1000 copies of his version making it a sought after collectors item.
There's four previously unreleased tunes Motoring, The Night is a Time to Explore Who You Are, Run, Girl, Run, and Reunion. Plus the many b-sides from this era of the bands career.
Elton John appears on two covers, firstly a re-recording of the song In Private that the band wrote for Dusty Springfield, and secondly on a cover of Along Again, Naturally. Why they decided to lay down a version of the Gilbert O'Sullivan song is a mystery.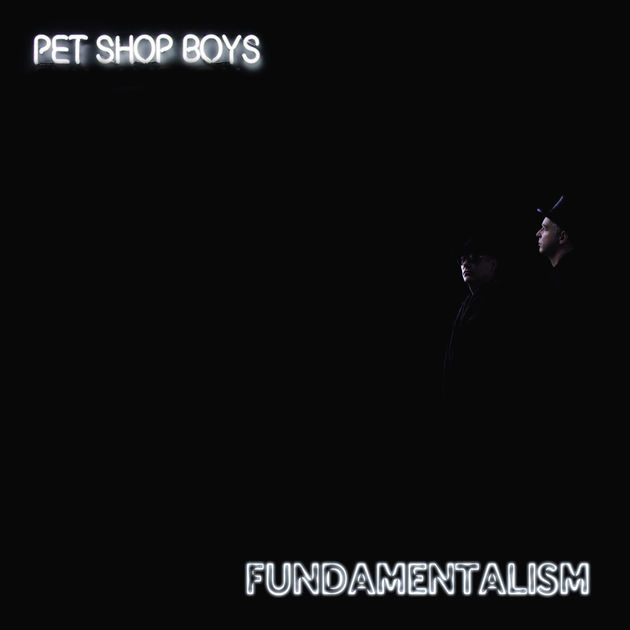 For their 2006 record Fundamentalism the band teamed up with mega-producer Trevor Horn and made a return to the outlandish pop music they were famed for.
Horn is best known for his work with Frankie Goes to Hollywood, Art of Noise, Seal and the debut album from ABC The Lexicon of Love.
The album features some pretty heavy themes about religious freedom, sexuality and politics.
It spawned the singles. I'm with Stupid, is reportedly about British Prime Minister Tony Blair's political relationship with US President George Bush. Integral and Minimal were also released as singles, while The Sodom and Gomorrah Show also drew attention.
Previously unreleased tunes Ring road, One-way street and Dancing in the dusk feature on the bonus disc. Along with the Pet Shop Boys version of Performance of My Life, a song they wrote for Dame Shirley Bassey.
The new versions of the albums are out on 28th July, a must-have for any fan of the band. 
Graeme Watson   
---
Support OUTinPerth
Thanks for reading OUTinPerth. We can only create LGBTIQA+ focused media with your help.
If you can help support our work, please consider assisting us through a one-off contribution to our GoFundMe campaign, or a regular contribution through our Patreon appeal.