Peter Abetz campaigns across Perth for marriage reality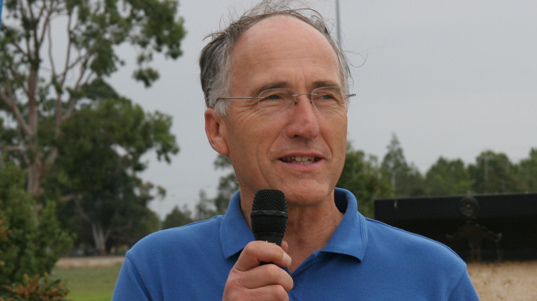 Southern River MLA Peter Abetz is giving a series of talks around the city under the banner 'Marriage Reality'.
The outspoken Liberal MP is delivering a series of free public forums for Family Voice Australia arguing against allowing same sex couples to wed and calling for the removal of the anti-bullying Safe Schools program from all schools.
The first seminar was held in Perth's north suburbs last weekend and a further two sessions are planned in coming weeks. Abetz will be appearing in Kalamunda on Thursday 24 November and in South Perth on Thursday 1 December.

Family Voice Australia describe themselves as; "promoting true family values for the benefit of all Australians".
In September Abetz told OUTinPerth that he was concerned that the Safe Schools Coalition anti-bullying program contained inappropriate material for teenagers.
He was particularly concerned about exercises that asked children to role play and consider what it's like to be attracted to a person of the same gender.
"I don't want that seed even put into my child's mind, because that is not the norm. I want my children to grow up as heterosexual, that's by far the easier pathway of life to tread rather than gay, lesbian or transgender," Abetz said.
Joining Abetz at the speaking engagements is James Parker, who shares his personal experience on giving up his life as a gay man and activist, and finding religion, love and fatherhood.
In a promotional video for the campaign Parker shares that he once wanted to marry his long term boyfriend, but says that he now believes that homosexual relationships can not be equal to marriage.
"I came out as gay in my late teens. I dived head-first into the gay community. I became an activist and if anybody dared to challenge homosexuality, I called them a homophobe or a bigot." Parker says in the group's video.
Parker says he's in a rare position to speak about marriage equality having lived both sides of the experience.
Watch the video below.