Pioneering gay filmmaker Kenneth Anger dies aged 96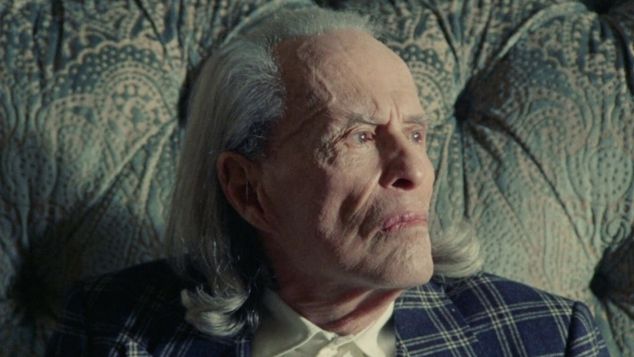 Director Kenneth Anger, a pioneer in the world of queer filmmaking, has died aged 96.
His groundbreaking avant-garde films included homoeroticism and surrealism, and he has been hailed as one of the first gay filmmakers. Many of his early works were released prior to homosexuality being made legal in the USA. He has been cited as an inspiration by many influential filmmakers and artists.
Anger passed away on 11th May, the news only recently shared by the gallery who represented him during his later years.
His first film Fireworks was released in 1947 and lead to obscenity charges being laid against Anger, who was a teenager at the time of the film's release. He was acquitted of the charges after the Californian Supreme Court decided the film was art rather than pornography. The short film is recognised as the first film created in the USA which has a gay narrative.
His films included Inauguration of the Pleasuredome (1954), l'Histoire d'O (1961), Scorpio Rising (1964), Kustom Kar Kommandos (1965).
Scorpio Rising – which English band Death in Vegas would later name their third album after – follows a group of bikers on a night out. It's been cited as an inspiration by Martin Scorsese, John Waters and Nicolas Winding Refn.
Kustom Kar Kommandos  runs for just three minutes and features panning shots of a young man cleaning and driving a customised hot-rod. Filmed against a pink background, the tune Dream Lover plays over the footage.
Anger was also the author of the book Hollywood Babylon, released in 1965 it was banned soon after it was published.  It was described as an expose on the secret lives of stars of the silent film era, many of the stories told in the book have subsequently been debunked as myths.
He returned to filmmaking and his output included Invocation of My Demon Brother (1969) and Lucifer Rising (1972).
He took a break from filmmaking through the 1980s and 1990s but returned to making short film in the 2000s, with his work often screening at festivals.  He released a follow up volume to his celebrity gossip book Hollywood Babylon II, and reportedly had penned a third volume but chose not to release it out of fear of lawsuits.
Anger visited Australia in 1993 where a retrospective of his work was shown at the Australian Film Insitute.
OIP Staff, image from the film 72 Hours in Andre Balazs' Chateau Marmont (with Kenneth Anger) by Floria Sigismondi and Gucci.  Published under a Creative Commons license (CC VY 3.0) 
---

You can support our work by subscribing to our Patreon
or contributing to our GoFundMe campaign.