Playwright Edward Albee dies aged 88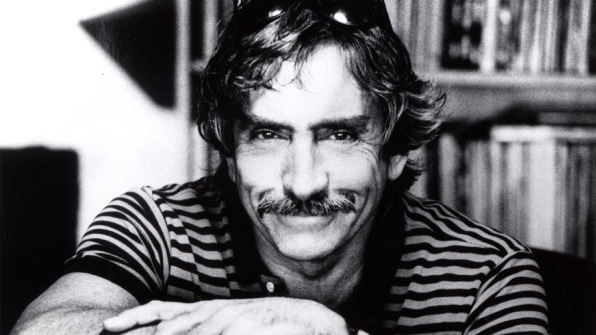 Acclaimed playwright Edward Albee has died aged 88. The American author achieved worldwide success with is play Who's Afraid of Virgina Woolf?
Albee passed away in Montauk, New York after a short illness. His works were considered to be a significant part of American theatre in the post war period. He was award the Pulitzer Prize three times and his works were also adapted for the screen.
Prior to his death, many considered Albee to be America's greatest living playwright.
Albee's most famous work Who's Afraid of Virgina Woolf opened on Broadway in 1962. The three act play depicts the marriage breakdown of a middle aged couple. The production won the Tony Award for Best Play in 1963.
The work was nominated for the Pulitzer Prize by the award's committee decided not to grant any award that year and said they had concerns with the play's themes and its use of profanity.
The play was adapted for the screen in 1966 with Michael Nichols directing Elizabeth Taylor and Richard Burton. Taylor won the Best Actress Oscar for her portrayal.
LAbee's early career was greatly influenced y the European Theatre of the Absurd. His other works include A Delicate Balance (1967), Seascape (1975) and Three Tall Women (1994) – all three works won the Pulitzer Prize. Altogether Albee authored over 30 plays during his career.
While his early plays were critical and commercial successes, his subsequent work was not well received. The playwright has a career resurgence in the late '90s and he went on to publish some of his more successful works in the latter part of his career.
In 1996 Albee was honoured by the Kennedy Centre and he was presented with a National Medal for the Arts by President Bill Clinton, who decribed Albee as a writer who had inspired a generation of dramatists.
One of Albee's later career successes was The Goat, or Who is Sylvia? which premiered in 2002. The play focuses on  a man who has fallen in love with a goat.
Albee was adopted at birth and little is known about his biological parents. He was brought up by a rich family who owned several theatres but left home in his late teenage years. Albee had said he was thrown out because his parents didn't approve of his aspirations to be a writer.
Moving to New York City's Greenwich Village region Albee did various jobs, including being a messenger for Western Union,  while he wrote his first play. He first found success outside of the USA, his play The Zoo Story was first produced in Berlin in 1958.
Albee was openly gay at a time when being gay was still illegal. The playwright said he wanted to be remebered not as a gay playwright, but as a playwright who happened to be gay.
His long term partner, sculptor Jonathan Thomas passed away in 2005.
In an interview the playwright said he believed life was to be lived and you only get one shot.
"You're alive only once, as far as we know, and what could be worse than getting to the end of your life and realizing you hadn't lived it?" Albee said.
The BBC has reported that a few years ago before undergoing major surgery the author sent a short statement to be pubished in case of his death.
"To all of you who have made my being alive so wonderful, so exciting and so full, my thanks and all my love." the statement read.
Image: Edward Albee. Special Collections, University of Houston Libraries. University of Houston Digital Library. Web. September 16, 2016. http://digital.lib.uh.edu/collection/p15195coll6/item/370.