PM Turnbull: Stop playing politics and vote for the plebiscite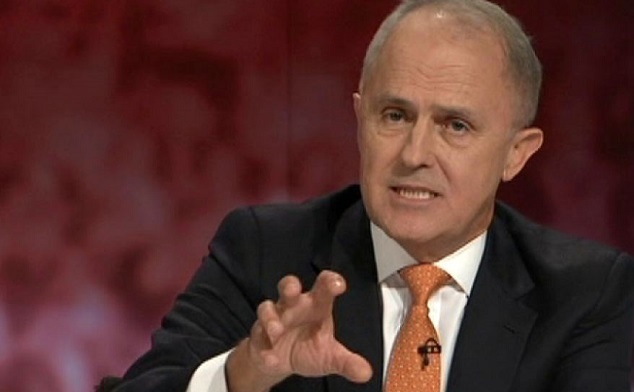 Prime Minister Malcolm Turnbull has not wavered in his support for the government's proposed plebiscite plan, accusing Labor and the Greens of "playing politics" in today's Question Time, following the revelation that Labor would not vote for the bill.
When asked by Labor's Shadow Minister for Equality Terri Butler when the government would drop former Prime Minister Tony Abbott's plan for a plebiscite, the PM was adamant a public vote was the only way forward.
"The first government to present a bill that would lead to the legalisation of gay marriage – marriage equality – is our government," the Prime Minister said.
"That bill is before the house, we've taken that step. The Rudd Government didn't. The Gillard Government didn't."
Mr Turnbull said the government's plebiscite bill presents a clear path forward for marriage equality.
"If the polls, which the honourable member [Terri Butler] presumably likes to read, are to be believed it will be carried overwhelmingly and same-sex couples will be allowed to be married."
The Prime Minister was dismissive of concerns from Labor, The Greens, LGBTIQ+ people, allies and mental health professionals that a plebiscite could be harmful to the LGBTIQ+ community, citing a plebiscite as a "thoroughly democratic process" for which the Coalition has a mandate.
"I understand criticisms can be made of it, we can all recognise them, but honourable members opposite have to recognise this fundamental reality. This is our government's policy. We took it to the election. We won the election."
Mr Turnbull asked Labor to "stop playing politics" and allow the plebiscite legislation to pass through the Senate, where the government does not have a majority.
"If they want gay couples to get married: vote for the plebiscite. It's there. The road is open. The door is open."
Labor and The Greens are continuing to push for a free vote in parliament to legislate for marriage equality, rather than the government's proposed plebiscite plan.
OIP Staff