Politicians in no rush to address forced divorce for transgender people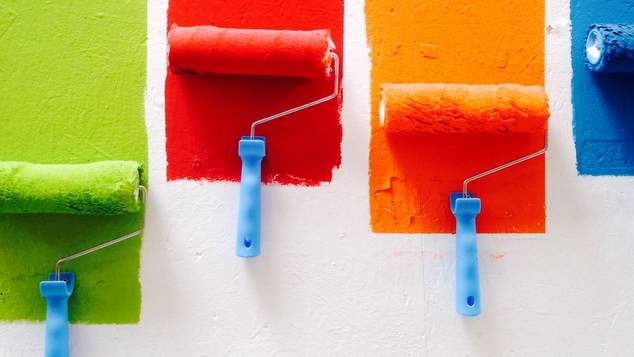 This week marks one year since Australia said YES to marriage equality. In a little over a month's time, it'll be a full year since the federal parliament finally passed the laws allowing same-sex couples to wed.
While same sex couples have been able to move forward, plan weddings and celebrate their relationships – transgender people who were already married are still locked in a holding pattern.
So that same-sex marriage was not inadvertently legalised when a person formally changed gender, the law has required transgender people to be single when applying to the state's gender recognition board.
This has meant that transgender people who were married have been forced to divorce their loving spouse before applying to change gender. It's a choice that many were not prepared to make, and instead they're waiting for the gender reassignment laws to catch up with the marriage laws.
States were given one year to make sure that their laws did not clash with the changes to the federal marriage laws. Western Australia, the Northern Territory and Tasmania still retain the laws, Victoria removed their laws in May. Queensland removed the laws in June, as did New South Wales. South Australia removed their versions of the laws years ago.
Here in Western Australia the McGowan government announced back in August that it would address the issue, and in recent weeks the Legislative Assembly has begun to discuss the amendment bill.
For weeks the Gender Reassignment Amendment Bill has bobbed up and down on the daily list of items parliament is scheduled to discuss, and debate on the issue has been drawn out and intermittent.
The discussion surrounding the second reading of the bill finally kicked off on 1st November with Liberal MP Peter Katsambanis declaring the opposition's full support for changing the laws.
"It is a very simple bill but a very important bill nonetheless. It is only a four-clause bill, of which only clause 4 has any real operative effect, or changes our law in any way" Katsambanis noted of the simple change to the current laws.
The MP, who is one of the leading conservative voices in the state, noted that only a small number of people apply to change their gender, and in recent years only two applications have been knocked back.
The government's for change, the opposition agrees – but the debate has dragged on and delved into a wide range of other issues and lead to a slinging match between parliamentarians.
Labor's Lisa Baker spoke on the bill and shared some personal stories of people who have been directly affected by the existing laws. Baker also provided a broad overview of the distinction between sex and gender, and the difference between being transgender and being intersex.
Baker's parliamentary colleague John Carey also rose to speak and welcomed the proposed changes. Carey reflected on the recent debate over surrogacy rights and said some Liberal members needed to be held to account for comments they'd made during that debate.
Carey argued that Western Australians could only rely on the Labor party to bring in essential reforms like the gender bill because the Liberal party was shaped by "evangelical forces".
"We will never see a Liberal state government fight for the liberties of individuals when it comes to social reform. It simply does not do it." Carey said.  "The reason it does not do it is in part because the Liberal Party has been taken over by extreme evangelical forces that are shaping its policies and focus. That is well documented in the public arena. I have to say to the WA branch of the Liberal Party that it is out of touch."
Carey went on to highlight that under President Donald Trump there have been suggestions that transgender rights in the USA may be significantly wound back. Carey said that the Trump administration had been "cruel" and "nasty" towards transgender people.
Returning to comments made by Liberal members during the recent surrogacy debate, Carey chastised Peter Katsambanis for saying he had lots of gay friends who were successfully raising children – but he believed there needed to be more criminal checks for people accessing surrogacy.
Carey also criticised the Liberals' Tony Krsticevic for saying he had concerns about the surrogacy laws being used by pedophiles to access children. Carey said Krsticevic's comments were homophobic.
"That is a disgraceful comment in this chamber. It is incredible and it is a classic comment by someone who, when we are talking about same-sex surrogacy, wishes to spite the debate by bringing paedophilia into it. That is outrageous. I am deeply angered for the gay and lesbian community. That is the type of homophobia that we see, and I will call it out for what it is." Carey said.
Labor's Lisa O'Malley spoke on the issue sharing stories of people who are transgender who have faced difficulty with showing a birth certificate that does not align with their gender, and shared a story from parents who have a transgender child.
Time ran out and the debate was adjourned, it was picked up again a week later on 7th November. Labor's Terry Healy spoke about his thoughts on people who are transgender, noting that he is a committed Christian and a huge supporter of LGBTI rights.
Healy said it was "heinous" that the current laws required transgender people to seek a divorce. The MP then shared his experiences of working as a teacher and the positive effect the Safe Schools program had on LGBTI students under his care.
Healy said he believed that Christians should be supportive of LGBTI rights, and accepting of transgender people.
"It might be provocative of me to say this and I do not pretend that I can speak on the full breadth of Christ, but Jesus was not a conservative figure. He was a progressive of his time. Jesus stood up to an administration. Jesus was not anti-gay."
The member for Southern River went on to reflect on the current debate over religious freedom and schools and argued that it was inevitable that LGBTI rights would win though. Quoting lyrics from the musical Hairspray, Healy said "you can't stop the beat."
He then turned his attention to members of both the Liberal and Labor party who use religion to argue against LGBTI rights, saying those members needed to "evolve". The debate was adjourned.
The next day the discussion continued. The Liberal's newest member Alyssa Hayden added her contribution saying that while the Liberals supported removing the laws that require transgender people to divorce she also holds concerned about the loss of freedom of speech in society.
Hayden said that "political correctness has gone mad" in Australia and the "silent majority" were not being heard. Hayden said John Carey and Terry Healy had been hypocritical by raising the issue of religion in the debate.
" I found the outburst by the member for Perth extraordinary and even the member for Southern River surprised me. They have made this debate about religion. They have made this debate such that if someone has a different opinion, they must be anti-homosexual. They have made this debate such that if a person has a religious belief, they have no right to stand up in this place and have an opinion. I am sorry, I find that completely hypocritical"
Hayden accused Labor members of taking "cheap shots" and making those who held a different view to be "right-wing weirdos" or "anti-homosexual".
Liberal MP Zak Kirkup followed saying he also found John Carey's contribution to the debate to be lacking respect. Kirkup said he too supported removing the laws requiring transgender people to seek a divorce to be able to access gender recognition, but it was also important to recognise that Liberal held seats were more supportive than marriage equality than Labor held seats.
"Interestingly, when a postal survey went out, it was supported more broadly in coalition-held seats than in Labor Party seats. Members opposite might forget this convenient narrative, but people in 11 Labor Party–held seats voted against same-sex marriage in the postal survey compared with five seats held by the coalition.
"It seems to me that one could easily suggest that more Labor Party voters did not support same-sex marriage, as reflected in the marriage postal survey, than Liberal Party voters, but that narrative is conveniently forgotten by members opposite when they talk about social progress." Kirkup said.
The member for Dawesville said marriage equality was just one of the progressive social policies that the Liberal party has delivered to Australia, noting that the White Australia policy had been removed under a Liberal government.  Kirkup said John Carey's comments had left him in a "controlled rage".
"The member for Perth's speech was a gross overreach; it was misleading and deceitful. It was bitter and it was based on a premise of falsehood that was conveniently concocted and constructed by the left to somehow demonise or show that the Liberal Party has no moral fibre." Kirkup said.
Tony Krsticevic shared his thoughts on the views of the "silent majority" and the history of the Liberal party bringing about progressive social change before expanding on his thoughts about why more criminal checks are needed when people are trying to access surrogacy.
The debate was adjourned, with the bill still in its second stage reading. There's been a lot said, but as the conversation has progressed very little of it has been about the bill, or the people the current law affects.
Parliament does not sit this week, and when they return on 20th November there are just six days remaining to pass the law through the Legislative Assembly. After that it still has to be debated in the Legislative Council. Where just nine sitting days remain – including the six days the lower house is sitting.
It's a simple bill. It's slow progress is like watching paint dry. Transgender people in Western Australia are still patiently waiting for marriage equality.
Graeme Watson
24-11-18 3:46pm Correction made to information about laws in the Northern Territory.
---