Pope Francis says the Catholic Church should be less judgemental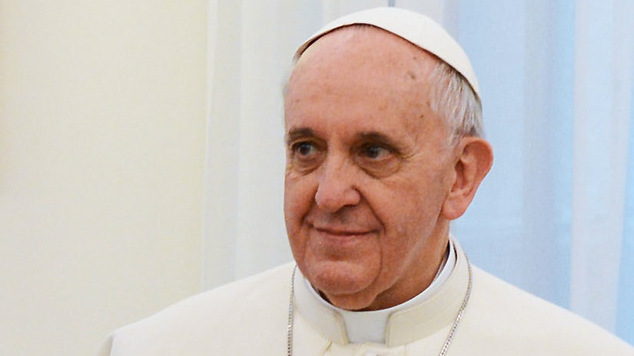 Pope Francis has released his "apostolic exhortation" a 260 page document outlining the future direction of the Catholic Church. Titled 'One Love in the Family' it contains a range of advise for clergyman and their congregations.
The pope said the church's position on gay couples married remained unchanged but urged priests to be more open to couples 'living in sin' and cohabiting before marriage.
"At times we have also proposed a far too abstract and almost artificial theological ideal of marriage, far removed from the concrete situations and practical possibilities of real families." Pope Francis wrote, before saying the result of such idealisation of marriage was it had become less appealing to many people.
The pontiff also acknowledged that families come in many different forms, and said that divorced believers who have remarried in civil ceremonies should not be shunned from the church.
"There is no stereotype of the ideal family, but rather a challenging mosaic made up of many different realities, with all their joys, hopes and problems." Pope Francis said.
The document does not change the church's view on homosexuality which it describes as a "grave depravity", "intrinsically disordered" and "contrary to the natural law".
Pope Francis does however promote the belief that gay and lesbian people should not be discriminated against or treated with violence.
"Every person, regardless of sexual orientation, ought to be respected in his or her dignity and treated with consideration," Pope Francis said.
The document said homosexuality is a difficult issue for both parents and children.
The Catholic leader ruled out any acceptance of same sex marriage and also criticised gender theory saying a person's gender was an "inseparable aspects of reality" and people changing gender went against the idea of "God as the creator."
OIP Staff