Postal vote plebiscite plan proposed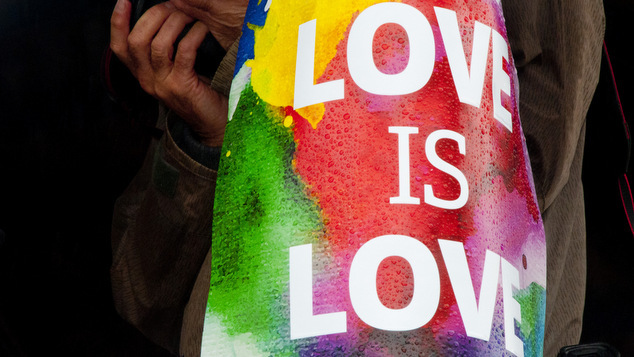 The Daily Telegraph has revealed conservative coalition Ministers are planning on putting forward a new proposal for a plebiscite on marriage equality.
Rather than an expensive trip to the ballot box, which would have cost up to $170 million dollars, the plebiscite would been conducted by a voluntary postal vote.
The proposal would see all Australians sent an envelope and those who were interested in the issue could send back a ballot nominated whether they were for or against marriage equality.
Alex Greenwich from Australian Marriage Equality has dismissed the idea as a desperate distraction that is not worth entertaining.
Speaking to David Speers on SKY News PM Agenda Greenwich said people are frustrated that the government keeps finding ways to delay a free vote in parliament.
"What a desperate ploy, there are 24 million Australians, we don't all fit in the parliament, this is a role for the parliament to resolve." Greenwich said.
Greenwich said fundamental criticisms of the plebiscite process remained, even if it was delivered by postal vote.
"Why is that our relationships, and our dignity are put to a public vote, and let's unpack this a bit further, this is a voluntary postal vote process which is still going to require a vote in parliament.
"So let's save the tax payer the money, lets save the government the distraction of three to six months and lets just get on with it and let the politicians do their job."
Opposition leader Bill Shorten has been quick to shoot down the idea.
"This is where Malcolm Turnbull's weakness has lead us, a non-compulsory, non binding, expensive, damaging and divisive opinion poll done by snail mail." Shorten posted to Facebook "It's ridiculous."
The Opposition Leader said the issue could be dealt with by the parliament tomorrow.
The latest proposal comes as a new ReachTEL poll reveals that issue will be a vote losers for the coalition if they continue to block a free vote.
ReachTEL's poll revealed almost 40% of voters in Coalition electorates are less likely to vote for the Liberal and National parties if they continue to block a vote on marriage equality.
The poll commissioned by The Equality Campaign was conducted across 12 Liberal and National seats across rural, regional and metropolitan Australia.
These included Deputy Prime Minister Barnaby Joyce's seat of New England and Treasurer Scott Morrison's electorate of Cook.
The results also showed that nearly 20% of Coalition voters in these electorates would be less likely to vote for the government at the next federal election.
OIP Staff