Poster promoting new season of 'Will and Grace' gets fans excited
Fans of the TV show 'Will & Grace' have received their first look of the show's new season.
Broadcast NBC has released a poster for the show which is returning to the airwaves after an eleven year hiatus.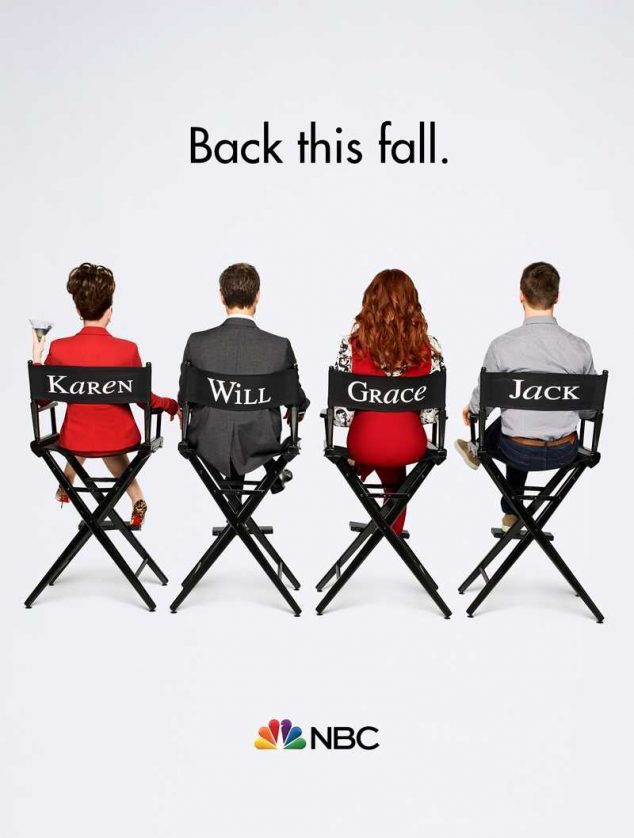 The poster features the four main cast members Karen, Will, Grace and Jack. Karen holds a martini, and his her hair in her signature up-do, while Grace's long red hair hangs loose, from this teaser it looks like nothing much has changed for the four characters.
NBC ordered ten new episodes of the series and then increased the order by an additional two episodes. NBC boss Robert Greenblatt said there was nothing else quite like Will & Grace.
"This groundbreaking series for everything from gay rights to social and political commentary — all disguised as a high-speed train of witty pop culture — is coming back where it belongs," the NBC Entertainment chairman said back in January.
"Few things cut through the clutter these days, especially in comedy, and 'Will and Grace' is one of the best."
Last year the foursome of Will Truman, Grace Adler, Karen Walker and (Just) Jack McFarland reunited for a 10 minute online special which was in support of US Presidential candidate Hillary Clinton.
When we last left the foursome in 2006 the final episode showed how the characters aged into their fifties and revived their friendship when Will and Grace's children fell in love and got married.
OIP Staff