Pride Film Festival Sneak Peek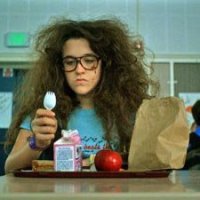 With the Pride Festival underway, don't miss this year's Pride Film Festival which has nine queer films from Western Australia and around the world.
The festival kicks off from Thursday October 27 and runs until Wednesday November 2 at Cinema Paradiso, 164 James Street Northbridge. Here are a couple of the films on the bill this year.
*
*
*
Kaboom (October 27, 7pm)
Kaboom is the latest film from acclaimed queer director, Gregg Araki who directed Mysterious Skin. The film follows 19 year-old Smith (Thomas Dekker), a university student living up the best of dorm life.
Between hanging out with his best friend, Stella and hooking up with a free spirit, London, Smith fantasises about his very spunky surfer roommate, Thor. In true Araki form, the entire plot is flipped on its head soon for one very trippy, terrifying night. Kaboom made the official selection for the Sundance Film Festival this year. Think queer American Pie meets Donnie Darko.
*
*
The Owls (October 30, 7pm)
The Owls is a lesbian thriller written by novelist Sarah Schulman. The film follows two lesbian couples: the ever-drinking Iris and her partner MJ whose relationship has long failed and their neighbours, Carol and her English partner Lily who plays the bored housewife trying to revitalise their relationship by trying to get pregnant. At a party, a woman called Cricket is accidentally killed and the couples' conceal the crime. A year later, Skye turns up and sticks around, while secretly looking for Cricket, unaware of the crime committed by her hosts. OWLs stands for Older Wiser Lesbians and the film tracks the lives of these women who now face the fact younger lesbians don't care about the work and progress they achieved.
*
*
Spork (November 2, 7pm)
Spork is a frizzy haired teenager with an intersex condition, dealing with the trials and tribulations of a high school outcast. Saddled with a truly '90s soundtrack, the film is riddled with foul-mouthed humour as Spork learns to bust a groove in order to win the local dance competition.
With the help of her trailer park neighbour, Spork learns some smooth moves while trying to survive through the torment of the popular girls. If you think the kids from the Breakfast Club were quirky, they've got nothing on Spork.
*
*
*
For the full Pride Film Festival, visit www.pride.asn.au. Tickets can be purchased from Cinema Paradiso or www.lunapalace.com.au .
OIP Staff
***