PrideFEST Today: Sunday November 23rd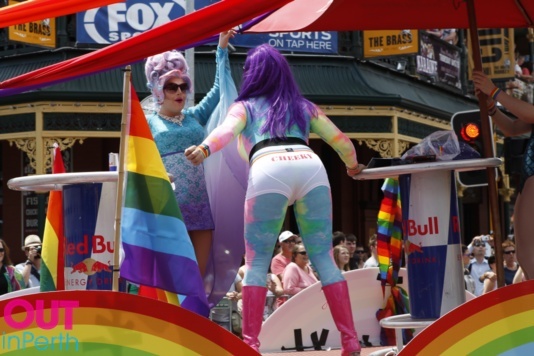 If you've still got energy after last night's parade and parties then we salute you. Here's what you can do to send your PrideFEST weekend off to a good finish.
Love Sundays PrideFEST Wrap Up Party
Finish off your Pride weekend with just one more cocktail at Luxe Bar. The sophisticated atmosphere and friendly vibes might help you forget how hungover you are. 8:00pm-late.
Sunday Sounds
Chill out on the grass and enjoy some free music. You could make a day of it and enjoy the shops and cafes in the Northbridge surrounds. Northbridge Piazza 1:00pm-3:00pm
Loton Park Tennis Club Recovery Session
Everyone's favourite LGBT tennis club is promising a relaxing afternoon of music and fun with some food and drink on offer. 2:00pm-8:00pm at Loton Park Tennis Club
Those Who Fall In Love Like Anchors Dropped Upon the Ocean Floor
This beautiful new play explores love in different forms, times and places. Check out our interview with actor Renee Newman-Storen here, or our review of the show here. 8.30pm at The Blue Room.
Articulating Landscapes II
Ochre Contemporary Dance Company presents this unique work inspired by texts written by Australian authors. 7:00pm at the Masonic Contempory Studio at 6 Broadway Nedlands.
Find all our Pride information here.