PrideWA launch massive 2015 program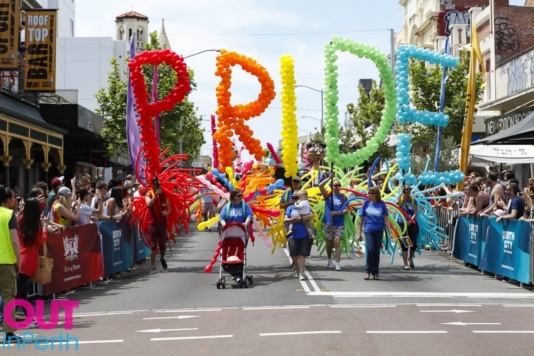 PrideWA have just released their program for PrideFEST 2015: Silver City and it's fit to burst with events, entertainment, music and more to help you celebrate 25 years of Pride in Western Australia.
The festival kicks off on Friday November 6th with Happy Pride with a showcase of performers giving you a sneak peek of what's to come throughout the month. Live music from Randa and the Soul Kingdom, DJ Roski and The Tommyhawks to cap off the evening and give everyone a taste of what's to come.
The PrideFEST Picnic is a brand new event for 2015, taking over Russell Square for a massive free and family friendly event. Food, coffee and juice vans will be serving up treats throughout the day as the community comes together to celebrate on Saturday 7th November from 9am til noon.
Olympic diver Matthew Mitcham is bringing his critically acclaimed cabaret show, Twists & Turns. A sell-out at Fringe World in 2014 and 2015, Mitcham documents the highs and lows of his personal experiences as a high-profile athlete, coming to terms with his sexuality and mental health with an inspirational and light-hearted musical performance. Mitcham's show at Connections Nightclub on Friday November 20th is an event you don't want to miss.
PrideWA will be launching their second brand new event on Friday November 20th with Sunset Bar at the Urban Orchard. The perfect meeting place before the big weekend, Sunset Bar is the perfect location to gather your friends, unwind after Matthew Mitcham's show or just enjoy the relaxing vibes at the Cultural Centre.
Of course, no Pride would be complete without the PARADE. Head down to Northbridge on Saturday 21st November for Perth's biggest Pride parade celebrating 25 years of living proud in WA. Bring your crew and enjoy the colours, sights and sounds of our vibrant and diverse community.
Pride's Garden Party will also be returning this year, following it's massive success in 2014. The Urban Orchard will be abuzz with street performers, live entertainment and music from our friend DJ Curlee, The Amani Consort and Ruby & the Remedy. You don't want to miss the official parade after party on Saturday November 21st, right after the parade.
That's not all, this year's line up also includes The Court's Neon Street Party with Ricki-Lee and Queen of the Court drag competition, Connections 40th birthday celebrations, Harry's Shiraz Cabaret, Lickmypalooza, a retrospective photography exhibition, a book-signing with Australian Marriage Equality director Rodney Croome and much, much more.
For the full list of events, head to PrideWA.com.au