Is the Prime Minister Backtracking on Marriage Equality?
The Australian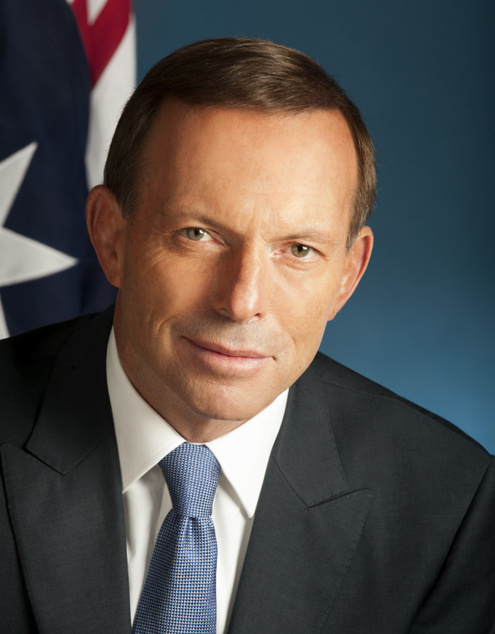 has reported that the Prime Minister Tony Abbott has made a statement suggesting that a conscience vote on the issue of same sex marriage is unlikely to take place.
Abbott is personally opposed to same sex marriage, attracting controversy in 2013 by referring to the issue as a "fashion of the moment".
In the lead up to the election, Abbott softened his position on the issue by stating:
"I'm not trying to say that the party is committed forever and a day to the current position"
"I'm saying that this will be a matter for the post-election party room."
Now however, after Liberal Democrat Senator David Leyonhjelm last week introduced a bill to the senate that would allow marriage for gay, lesbian, bisexual and transgender Australians, the Prime Minister has made a statement that has some advocates fearing he is backtracking on his pre-election promise to bring the issue to the party room.
"normally, opposition private members motions in the Senate are dealt with without a vote [in the party room]" Abbott said in a press conference on Monday.
"Now, if this one is different, well, obviously the party room will consider it. But if is dealt with in the normal way, it won't actually come before the party room."
In response, Senator Leyonhjelm suggested that he may block the Senate if the Prime Minister does not allow a conscience vote. After the Prime Minister made his comments suggesting that a conscience vote was unlikely to take place, Leyonhjelm told The Age that independent Senator Jacquie Lambie was not the only crossbencher who could veto government legislation.
Advocates are hoping that despite his comments, the Prime Minister will honour he pre-election promise that the issue of same sex marriage would reach the party room. Australian Marriage Equality Director Rodney Croome said that honouring his previous statement could provide Abbott some credibility:
"Mr Abbott made a clear, unequivocal pre-election promise to allow his Coalition colleagues to debate and decide on a conscience vote."
"By honouring this commitment Mr Abbott will help quell concerns that he all-too-lightly breaks his commitments to the electorate."
"I back Senator Leyonhjelm's challenge to Mr Abbott because, like the majority of Australians, I want to see parliament get on with this overdue reform."