Prime Minister – You've Got Mail!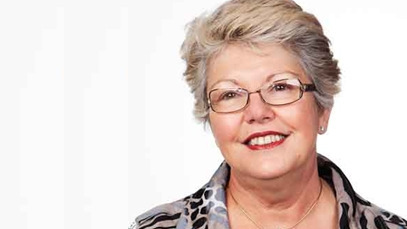 Since Ireland's recent landmark referendum, pressure is mounting for Australia to keep up with our inter-continental peers in legislating marriage equality.
A survey by Crosby/Textor in 2014 revealed 74% of Australians support marriage equality, yet many MPs are still claiming that very few people actually support same-sex marriage and that it is not a pressing issue for parliament.
Shelley Argent, national spokesperson for Parents and Friends of Lesbians and Gays (PFLAG), does not want to give Canberra any more excuses.
Argent says over 2 million emails in support of equality have been sent and brushed aside. "As parents we bring our children into this world believing Australia is a free and equal society. However, when one "comes out" we quickly realize this country is not about equality".
Argent is heading right up to the government's doorstep to hand-deliver a suitcase full of letters in support of marriage equality. LGBTIQ community members and allies have penned letters to their members of parliament expressing why they are invested in legislation for marriage equality.
With both the Greens and Labor proposing bills before parliament this week, it is Tony Abbott himself that Argent hopes to sway, urging the Prime Minister to disregard his personal beliefs and allow the Coalition to vote freely. During Bill Shorten's introduction of Labor's marriage equality bill yesterday, most members of the Coalition were absent.
In her letter addressed directly to the PM, Argent addresses the Prime Minister personally;
"Those who disagree with marriage equality may have their beliefs challenged, but their lives will not be changed in any way. If my son and your sister are given the right to marry their partner of choice, they will have much to gain and a lot to lose should this legislation remain unchanged.
It is time, Mr. Abbott, procrastinate no longer, say "yes to a Free Vote" and ensure that there is no intimidation on how to vote. It's a debate that needs to be respectful amongst colleagues in the parliament and society as a whole".
Ms. Argent arrived in Canberra yesterday with over 40kg of letters addressed to federal MPs and Mr. Abbott.
Leigh Hill