Prosecutors drop charges against Jussie Smollett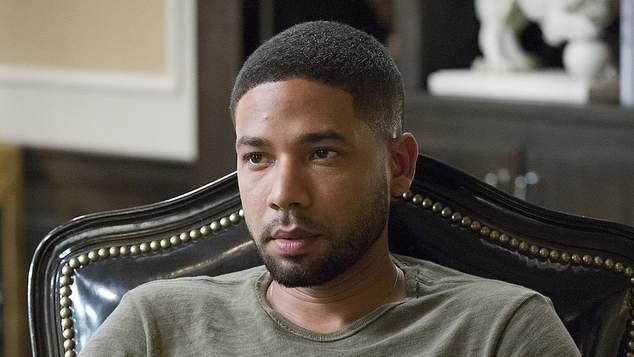 Prosecutors in Chicago have dropped all charges against US actor Jussie Smollett. The Empire star had been charged with sixteen felony accounts making a false police report over a homophobic and racist attack he reported in January.
The actor was facing up to three years in prison but now all charges have been dropped.
The actor reported that he had been assaulted by two marked men while walking in Chicago early one morning. The actor claimed the two men has put a noose around his neck, shouted racist and homophobic abuse and poured an unknown substance over him.
Smollett claimed the two men shouted "This is MAGA country" – a reference to Donald Trump's 'Make America Great Again' slogan.
Police however were surprised when they could not find CCTV footage of the attack or attackers in the area where Smollet claimed the assault took place. Their investigations lead them to brothers Ola and Abel Osundairo, both appeared as extras on Empire, and one works as Smollett's personal trailer.
Police claim that Smollett faked the attack had had paid the brothers $3,500 to carry it out. They allege that the actor was deliberately creating publicity for himself so he could negotiate a higher paycheck on the TV show Empire. 
Prosecutors have now agreed to drop all charged and seal the case file. They said after reviewing Smollett's service within the community, and his agreement to forfeit the $10,000 of a $100,000 bond he had paid to the city, there was no plan to proceed with the charges.
The actor reportedly volunteered sixteen hours of community service over the weekend working in a community centre.
His attorneys have released a statement saying that the actor's records had now been wiped clean.
"Jussie and many others were hurt by these unfair and unwarranted actions," Tina Glandian and Patricia Brown Holmes a statement.
"It is a reminder that a victim, in this case Jussie, deserves dignity and respect. Dismissal of charges against the victim in this case was the only just result.
"Jussie is relieved to have this situation behind him and is very much looking forward to getting back to focusing on his family, friends and career."
Smollett spoke to reporters and said he had been honest with police the entire time.
"I have been truthful and consistent on every single level since day one. I would not be my mother's son if I was capable of one drop of what I've been accused." Smollett said.
"This has been an incredibly difficult time, honestly one of the worst of my entire life. But I am a man of faith, and I am a man that has knowledge of my history, and I would not bring my family, our lives or the movement through a fire like this. I just wouldn't."
Prosecutors disagreed, telling the New York Times their decision to drop the charges did not exonerate Smollett, but they did not see any point in proceeding as he was not a danger to society.
Chicago's Mayor Rahm Emanuel labeled the decision by prosecutors to drop the charges as a "whitewash" of justice.
"This is without a doubt a whitewash of justice, and sends a clear message that if you're in a position of influence and power, you'll get treated one way. And other people will get treated another way." Emanuel said.
The mayor said the case would make it harder for other people who are victims of hate crimes to come forward, and said Smollett had been let off scot-free.
"This is a person now who's been let off scot-free with no sense of accountability," Emanuel said. "Is there no decency in this man?"
OIP Staff
---