The Proud Awards: Mark Reid enters the Hall Of Fame
The Proud Awards are fast approaching and with voting now closed, the ballots are being tallied and the anticipation is heating up to find out who will be honoured at this year's event.
Now in its second year, the ceremony was developed by local entertainer and Proud Entertainment founder Dean Misdale, who sought to shine a spotlight on west coast LGBTI+ talent and community service.
Ahead of this year's celebration, The Proud Awards judging panel have revealed that the WA AIDS Council's Mark Reid will be the second inductee into the Proud Hall of Fame; following DJ Seb Sharp who took the inaugural award last year.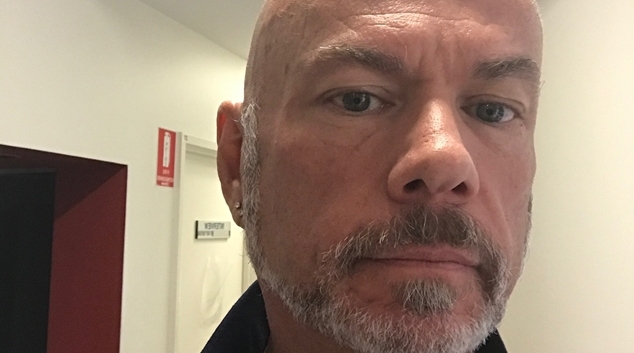 Reid has been working with the WA AIDS Council for over two decades, now operating in his role as HIV Peer Education Officer.
As well as spending over twenty years fighting HIV stigma and promoting sexual health awareness, Reid pioneered the STYLEAID fashion fundraiser for the WA AIDS Council – which celebrated its 20th and final fabulous outing this year – stimulating WA's fashion industry and raising essential funds for WAAC.
We caught up with Reid to find out about how he got started working in the HIV sector, the beginnings of STYLEAID and who else he would like to see honoured at The Proud Awards this year.
Tell us about your journey before the WA AIDS Council.
Before I joined the WA AIDS Council as a staff member 23 years ago I worked as the Community Centre Coordinator at People Living With HIV here in Perth and was also at that time actively involved in the LGBTQI community during those early days of the HIV epidemic here in Perth.
This was the early days of the HIV epidemic when there was so much stigma and discrimination around being HIV positive and during that time I was involved in doing talks around the community as an openly gay man living with HIV to raise awareness and educate the community about HIV.
This role took me all over WA and I spoke to schools, universities, businesses and community organisations in places such as Wickepin, Albany, Geraldton, Merredin, Broome and, of course, Perth.
In those early days, when we were regularly losing so many of our brothers and sisters to HIV I really felt it was important to get information and education out into the community. After all it is through education and information that we can change community attitudes and ideas.
What were some landmark moments from your time with the WA AIDS Council?
There have been so many different landmarks for very different reasons.
When I first started working with WAAC I put together a workshop called Positively Positive, which was a 10 week workshop for people living HIV and that first group had 20 people involved with it and I remember just 3 months later that I was the only person that was still alive – how times have changed.
Working with community to reduce the stigma and discrimination around HIV in the general community has always been a passion of mine and remains central to the work that I do now.
Seeing HIV move from a death sentence to a chronic manageable illness has got to be one of the most amazing landmarks that needs to be celebrated and now to go along with that the notion that a person with HIV who is on treatment and has an undetectable viral load cannot transmit the virus to a sexual partner is just mind blowing and also something to celebrate (we need to educate the LGBTQI community about this so they understand exactly what this means.)
There are so many more – our ability to offer care teams back in  the day, so that we could offer people with HIV the opportunity to come home for their last months and weeks and be in a familiar environment.  We had as many as 24 care teams running at any one time in those very early days and the difference it made for people was amazing.
It was tough for WA's queer community to say goodbye to STYLEAID this year – take us back to the inception of the event.
STYLEAID began from an idea to recreate a fashion event based around events that were happening in San Francisco, New York, LA and more locally in Melbourne. We decided to change it up when we launched it here in Perth and make it a sit down dinner and to present a range of amazing fashion from around Australia and New Zealand in those first years.
This changed after year 5 because the WA fashion industry had really started to take off.  It was also recognised that in those early days that some of the industries that had publicly been affected by HIV were fashion, hair, make up and hospitality.
Those very first years we had 350 people attend and it was amazing to see different sections of the community come together to support the work of the WA AIDS Council in such a unique way. That was the foundation that was used to build the event into what it finally became.
What is your most treasured personal memory of STYLEAID?
My most treasured memory of STYLEAID is the most incredible people I have had the chance to work alongside over the past 20 years – the committee, the designers, the models, the sponsors, the hair and make-up teams and the guests who came back year after year to support the event and to support the work of the WA AIDS Council by attending the event.
There are so many other memories but it really has been about the incredible people that I have had the great privilege to work with over that time.
As the newest inductee to the Hall Of Fame, which other local LGBTI+ community members do you hope to see honoured at The Proud Awards?​
There are so many people that have done and continue to do vital work in our community. The list is a long one.
There are the obvious people like Graham Lovelock, Ricky Arnold, Sam Dowling and Gavin McGuren who come to my mind straight away. Some of them may not be in the limelight any more but continue to be strong advocates and hard workers for our community.
Then there are people like Ray Currell, Mike Chester and Tim Brown who have also played important roles in community.
We have always had a dedicated core of people who work tirelessly for the community whether it is on the front line (especially this year with the Marriage Equality Survey), behind the scenes or just by engaging with other people in the community.
I am so honoured to have been chosen for this award and acknowledge all of the other incredible people we have in Perth who also deserve that recognition.
The Proud Awards will be held on Saturday November 4th at Connections Nightclub. Tickets available from Ticketbooth.
Leigh Andrew Hill
---
Support OUTinPerth
Thanks for reading OUTinPerth. We can only create LGBTIQA+ focused media with your help.
If you can help support our work, please consider assisting us through a one-off contribution to our GoFundMe campaign, or a regular contribution through our Patreon appeal.