The questions that stumped No campaigner Karina Okotel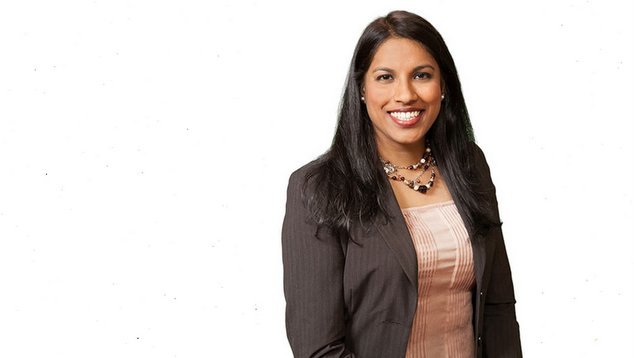 The Liberal Party Vice President Karina Okotel was in the full swing of arguing against marriage equality this morning when she came across a question that she just couldn't answer.
Appearing on ABC Radio National's Breakfast program, Okotel was debating the issue of marriage equality with fellow Liberal Christine Forster.
Forster, who is a City of Sydney councillor, and the the sister of former Prime Minister Tony Abbott, disputed Okotel's concerns that allowing marriage equality would have far reaching consequences for the education system, freedom of speech and freedom of religion.
"The reality is in Australia… since 1961 when our marriage act was drafted, it's been amended twenty times, one of those changes for instance related to divorce laws," Forster highlighted.
"When we changed the law in Australia to allow divorce that didn't stop for one second stop the Christian churches, for instance, teaching in their schools that marriage is between a man and a woman for life, forever, a lifetime commitment, because that is the tenet of the church.
"This situation will be exactly the same, it will not impact the church teaching their beliefs, it will have no impact on that, just as it had no impact in the 1970's when Australia introduced divorce law." Forster said.
Forster said NO campaigners were "drawing a long bow" with their argument.

Asked if it was possible for a civil marriage law to exist in conjunction with a different biblical understanding Okotel stumbled before trying to change the subject.
"Umm, I suppose I want to come back to…"Okotel said, before host Patricia Karvelas brought her back to the question she was trying to avoid.
"Its true isn't it? Divorce can't be taught in Catholic schools even though the law says you can get divorced." Karvelas asked.
"Ahh, I'm not familiar with the Catholics, I didn't got to a Catholic school so I'm not sure what is taught in a Catholic school." Okotel said.
"But, most people know that Catholics say divorce is not the right thing to do, and we know that's what taught in Catholic schools, yet the law is different. How is that functioning and happening right now in Australia? Wouldn't the same thing happen with same sex marriage?" Karvelas asked, giving Okotel a third chance to give a response.
Okotel then launched into a rambling answer that still didn't manage to answer to question.
"I'm not across what's taught in Catholic schools, so I suppose I can't make comment on that as such." Okotel said. "Umm, but I did want to raise, I suppose, Christine raised the point, ahh, that, ahh, it's not a matter of looking into what is occurring overseas, I think in this debate in Australia we have the benefit of ahh being able to see the consequences of legalising same-sex marriage in other countries, and that's something that we should to take into consideration.
"When this, ahh issue of legalising same-sex marriage first came into my consciousnesses, maybe seven odd years ago, my first thought was 'it's fine, why would anyone want to stop two people who love each other getting married?'. If at the point in time the ballots had been sent out I would of voted yes, but ahh it is because I looked into what the consequences are, and the impacts on freedom of speech, freedom of religion, and even things like ahh, the Safe Schools program that umm…"
Host Patricia Karvelas interjected and highlighted that the Safe Schools anti-bullying program could hardly be defined as a consequence of marriage equality when many Australian schools already had the program as part of the curriculum before the marriage laws being changed.
"In Victoria it does, sure," Okotel said. "I think the content of the program can change when same-sex marriage is legalised, so in terms of the content of the program, and where its taught as well, that does change, and it has changed in other countries where same sex marriage has been legalised. So for example, in Canada there's now moves to ensure that even people who home schooling their children that they are required to teach the Safe Schools program."
You can listen to the whole debate over at the ABC Radio National site.
OIP Staff
---
Support OUTinPerth
Thanks for reading OUTinPerth. We can only create LGBTIQA+ focused media with your help.
If you can help support our work, please consider assisting us through a one-off contribution to our GoFundMe campaign, or a regular contribution through our Patreon appeal.