Rainbow Rebellion announce protest against pride restrictions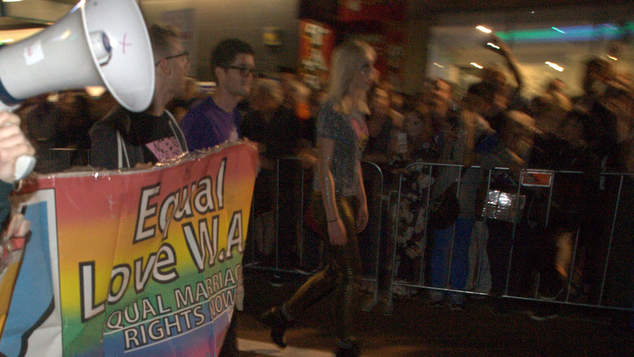 Perth's LGBTI+ activist campaign group Rainbow Rebellion (formerly Equal Love WA) have announced they are planning to march with a large float in defiance of new restrictions put in place by the organisers of the march, Pride WA.
The group say they are outraged at the discovery that this year Pride WA introduced a system of restricting the number of people allowed to march in the parade by allocating a certain number to each float.
Pride WA announced the new cap on the number of floats in August, but many community groups were unaware that there was also a limit on the number of participants in each float. Pride WA have increase the number of floats to 115 groups participating.
Discontent began to brew online on Thursday after well known community organisation TransFolk of WA shared their surprise when they learned they had only been allocated 20 spots in the parade. Other community organisations such as 'First People's Rainbow Mob', an Indigenous LGBTI float, have faced the same issue.
Rainbow Rebellion say they have also only received 15 places for their float, despite having been active for a decade fighting for equal rights for LGBTI people, including organising the activist wing of the Equal Marriage campaign here in Perth.
Pride WA have told OUTinPerth that they are working with each group who have been unexpectedly affected by the new procedures and hope to find solutions for each group.
Rainbow Rebellion spokesperson Jacqueline Blackburn said the new rules were disgraceful.
"Over the past few years, Pride has become more and more corporate. Dominated by banks, uniformed Police officers and corporations such as Woodside, activist and community floats are pushed to the back. Now, through introducing these restrictions, Pride WA are clearly favouring these companies over grassroots organisations."
She pointed to the historic origins of Pride as a day of resistance for the LGBTI community.
"Pride belongs to the people, we marched in the street to win equal marriage and we'll be marching in Pride because our fight isn't over. We are outraged at this move by Pride WA which is excluding young LGBTI people from marching in the parade.
"Pride marks the anniversary of the Stonewall riots in New York in 1969 which erupted after police violence and are known as spearheading the fight for LGBTI rights across the world. It is a day for us to celebrate our victories and continue that struggle today.
"At a time when our community is under attack across the world, and our own government is attempting to destroy our civil liberties through their Religious Exemptions legislation, the organisers of the parade would do well to remember the origins of the event they have been trusted to organise for so many years." Blackburn said.
The group, who are twenty first in the parade line up, have declared they plan to march unimpeded in their float with as many people they can mobilise.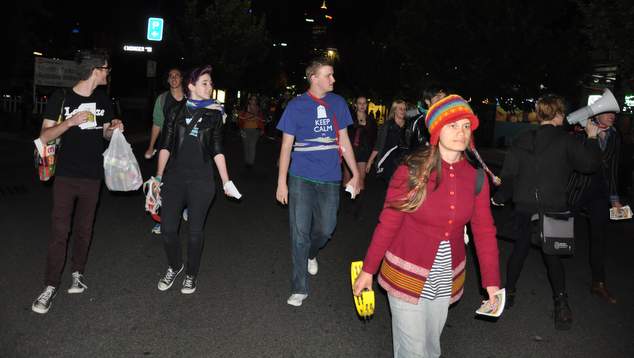 It's not the first time the group have defied the wishes of  Pride WA, in 2012 they took advantage of the closed streets at marched up the parade route advocating for marriage equality.
Pride WA were contacted for comment.
OIP Staff, Image: Equal Love in the 2016 parade, Equal Love march up the parade route in 2012 
---