Readers are loving OUTinPerth online and in print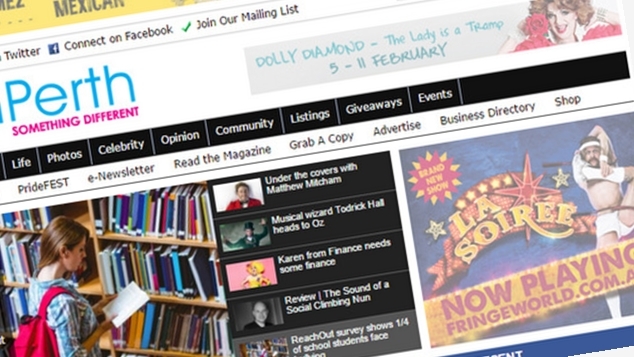 Readers are loving OUTinPerth, with over 61,500 sessions logged on the magazine's website in January. The January print edition of the magazine featuring the cast of Velvet on the cover has also been immensely popular.
At the start of 2017 it was reported that during the previous twelve months, the online audience for OUTinPerth, had increased by 42%. The January figures have shown that the skyrocketing audience growth is not slowing down.
In comparison to the same period the previous year, OUTinPerth's audience was 59% higher in January 2017 compared to January 2016. The audience  increased by 62% from December 2016.
A total of 61,519 sessions were logged on the magazine's website which features a mix of news, politics, culture and a local events coverage. The previous best monthly audience for the website was recorded back in April 2016 when 41,171 sessions were logged.
Readers have been engaging with a wide range of content including news about Perth's Fringe World festival, political coverage on the One Nation party, the approval of a PrEP trial in Perth and concern over the future of Pride's annual Fair Day.
Graeme Watson and Leigh Hill, the publishers of the community focused media company, said they were overjoyed that people were finding engaging content on the site and joining in conversations.
"We're particularly grateful to the community members who help create discussions in this space, whether they're one of our volunteer writers and photographers, or an active online contributor." Graeme Watson said.
This year OUTinPerth will celebrate its 15th anniversary.  Since it first began as a monthly print publication in 2002, OUTinPerth has grown to include a news website that is updated daily, a weekday e-newsletter, social media channels and a regular podcasts.
OUTinPerth has a wide range of advertising options for businesses who want to engage with Western Australia's LGBTIQ+ communities.