Are we ready for a gay president of the USA?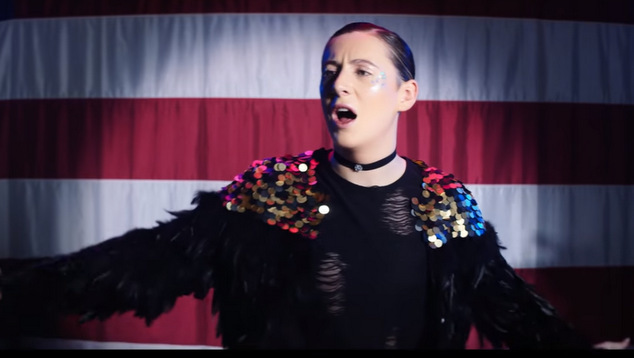 Today the hashtag #gayPOTUS started trending on Twitter, and no – it wasn't those tired old rumours about Hillary Clinton.
POTUS – for those who are not addicted to watching re-runs of The West Wing – stands for President of the United States. So who is the potential first gay leader of the free world?
It's YouTube star Trevor Moran, who hits the campaign trail in the video for his new song Get Me Through the Night.
Moran came out to all his fans in a video last October and the singer / vlogger put his sexuality front and centre in his music video I Want to Fly.
A year later and Moran is looking sassy and androgynous in his new video. Strutting in some high heels and opening up with the line, 'Bitch, got these legs now watch me walk.' Moran has found a mountain of confidence and attitude in the last twelve months.
Check out Moran's campaign antics as he shakes hands, kisses babies, takes on Clinton and Trump in a debate before showing off some savage dance moves.
Finally Moran cavorts around the Oval Office in a onesie while the secret service agents serve as his backing dancers. Dance moves for the security detail must be part of standard nowadays though, after all we've seen Michelle Obama's dance moves on Ellen.
Check out the video and the sharp tune below.