Remembering Peter Allen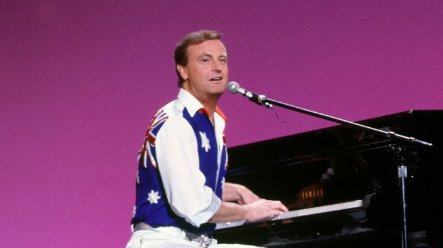 Australian recording Peter Allen would have celebrated his 70th birthday today.
The prolific songwriter and consummate showman passed away in 1992 aged just 48 from AIDS related throat cancer. His long term partner Gregory Connell passed away from an AIDS related illness in 1984.
Allen's life was dramatised in the musical 'The Boy From Oz' with Todd McKenney playing Allen during the Australian run, when the show opened on Broadway Hugh Jackman took over the lead role. Jackman  was awarded a Tony for his performance.
During his career Allen had many hits including 'I Still Call Australia Home', 'I Go To Rio', 'Teterfield Saddler'. He also wrote hits for many other artists including 'I Honestly Love You' for Olivia Newton John, 'I'D Rather Leave While I'm in Love', which a stack of artists have covered and 'Don't Cry Out Loud' which was popularised by Melissa Manchester.
Check out some of Peter Allen's great songs below.