Reports: Several youth arrested in Tunisia for homosexuality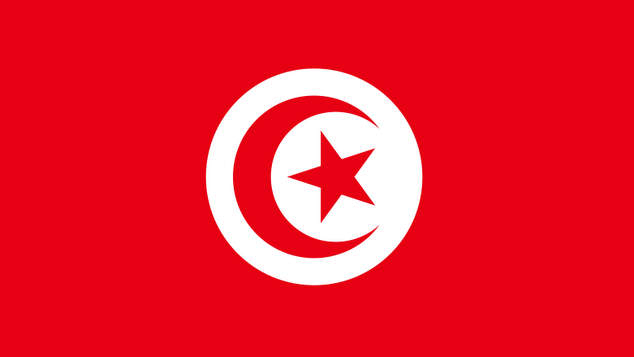 Local media in Tunisia have reported that several young people have been arrested for homosexuality and subjected to anal probing.
Local newspaper Kapitalis reports that an 18 year old man was stopped by police at Tunis-Carthage airport on Friday 28th December because officers were concerned about him taking photos in the terminal. When they searched his phone they found intimate images that they believed indicated he was a homosexual.
The young man was arrested and taken to a local hospital where doctors 'tested' his anus to see if he was homosexual. The practice has been widely condemned by human rights groups and medical professionals who note there is no way to tell is a person has had sexual intercourse.

The newspaper said that while the young man was found not to have had sexual intercourse, and was released, he will be charged with practicing sodomy. The charge has a three year jail term.
The newspaper also said four men aged between 18 and 20 had been arrested in the tourist area of Djerba, after a taxi driver who dropped them off at their home reported them as being homosexuals. LGBTI rights advocates have shared that the young men were 18, 19 and two were 20 years old.
A 2018 report from the United States Department of State noted that Tunisian authorities often stop people who the beleive are homosexual, often simply on the basis of their appearance.
Two men who were arrested in 2016 were each given eight month sentences after they pleaded guilty to the offence of sodomy. In June 2017 a sixteen year old boy was sent to prison for four months when he refused to be subjected to an anal probe.
Last year the country announced it would no longer force people to undergo anal testing, but it would still be used when suspects agreed to it being undertaken.
In 2018 a government committee recommend that President Beji Caid Essebi decriminalise homosexuality. The committee recommend the complete repeal of the sodomy laws, or as a second option, reduction of the punishment to a small fine. In October draft legislation was introduced into parliament to completely repeal the law.
In November Human Rights Watch reported that police in the country were regularly confiscating the mobile phones of people they suspected of being gay and using information on their phones as the basis for insisting on anal probes being undertaken.
Those convicted are often subjected to conversion therapies while they are in custody. Some of the men who have been convicted under the laws have been victims of sexual assault. When they have approach police to report they have been raped, they have found themselves treated as offenders rather than victims – and have been charged with participating in sodomy.
Amna Guellali, Tunisia director at Human Rights Watch said time had come for the country to abolish it's antiquated laws.
"The Tunisian authorities have no business meddling in people's private sexual practices, brutalizing and humiliating them under the guise of enforcing discriminatory laws," Guellali said. "Tunisia should abolish its antiquated anti-sodomy laws and respect everyone's right to privacy."
Human Rights Watch have called on the government to instruct police and prosecutors to immediately stop arresting and prosecuting people under the laws.
LGBTI rights advocates in the region have reported that 127 people have been arrested under the laws in 2018.
OIP Staff h/t Shams
---