Researchers at Curtin have developed the ultimate productivity mixtape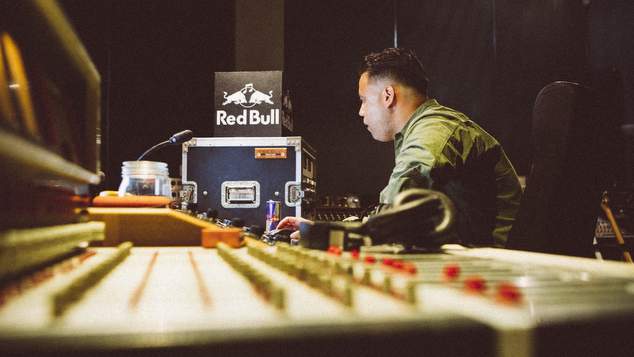 Curtin University in Western Australia, in partnership with Red Bull, has revealed the results of a research project examining whether and how music impacts focus and productivity.
In conjunction with the findings, Perth beatmaker, and all-round creative Ta-ku, has curated the ultimate playlist that enhances learning productivity for university students.
The research project held in Perth, invited Curtin University students to participate in self-reporting and biometric testing to determine how musical elements may affect concentration and learning performance.
The project next identified the best combination of these musical elements, including resolution, tempo and density, to produce optimal concentration levels.
In their results, Curtin University made multiple recommendations, chiefly that university students enhance their concentration and optimise their productivity by listening to slow instrumental music with a non-resolving melody, and high density composition.
The researchers suggest if you want to make the most out of your day, slip on some headphones and make a playlist that follows the guidelines below.
Choose instrumental music as a listening preference, as it has a similar effect on concentration to no music or silence, irrespective of gender or academic performance
Choose slow tempo music below heart rate, with a non resolving melody as it can relax and enhance concentration and cognitive processing.
Taking the results on board, Perth creative Ta-ku has designed the ultimate playlist to increase productivity while studying.
The expansive 13-track stream opens with one of two collaborative pieces between Ta-ku and Toronto producer, Matt McWaters. A transition to the filmic elegance of Mark Pritchard's Sad Alron follows Brainfeeder signee, Salami Rose Joe Lewis' A Brief Intermission.
Dense sounds continue via cuts from ambient music duo A Winged Victory for the Sullen, Melbourne genius instrumentalist Thrupence, US ambient act Hammock and LuckyMe's talented Hudson Mohawke. Final slow variations keep concentration high thanks to Japanese composer Akira Kosemu, Goldmund, Canada's Tim Hecker, White Rainbow and Taylor Deupree.
Ta-ku is an alumni of Red Bull Music Academy Barcelona 2008. An avid collaborator, producer, visual artist and photographer, Ta-ku has released multiple EPs, visual projects and held residencies around the world, constantly giving back to the creative communities around him.
Ten years later, in 2018 he co-curated a national university tour, Red Bull Music Presents Bright Futures with his creative agency Pretty Soon.
As students head into a busy exam period nationally, Ta-ku delivers the ultimate music mix for enhancing productivity, off the back of Curtin University's illuminating research results.
Today's round of stories at OUTinPerth were written to the sound of Ta-Ku's mix.
Like this type of music? Head over to RTRFM 92.1 and check out the programs Golden Apples of the Sun and Ambient Zone. 
OIP Staff
---