Researchers say scientific evidence does not support criminalisation of HIV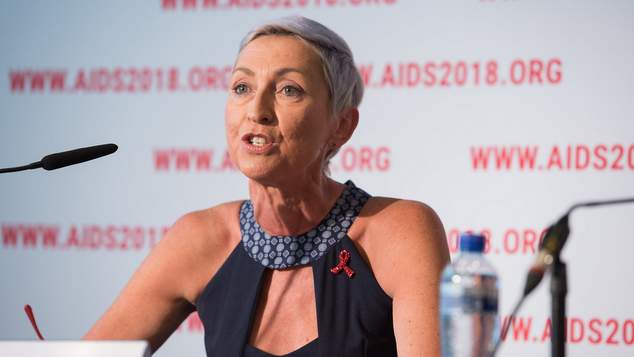 Twenty of the world's leading HIV scientists have launched an evidence-based consensus that systematically refutes the rationale for laws that criminalise HIV transmission.
The Expert Consensus Statement on the Science of HIV in the Context of Criminal Law and an accompanying editorial were published in the Journal of the International AIDS Society (JIAS).
Speaking at the World AIDS Conference in Amsterdam, the scientists raised their concern that criminalisation laws were partly because of a poor understanding of the current science around HIV. The experts said they hoped their strong statement would help inform lawmakers around the globe.
According to the Expert Consensus Statement, at least 68 countries criminalise HIV non-disclosure, exposure or transmission. Another 33 countries are known to have applied other criminal law provisions in similar cases.
People living with HIV continue to be accused, arrested, prosecuted and/or convicted for non-disclosure, possible or perceived exposure or transmission of HIV in cases where: no harm was intended; HIV transmission did not occur, was extremely unlikely or impossible; and transmission was neither alleged nor proven.
Expert Consensus Statement co-author and IAS President Linda-Gail Bekker (pictured above) said laws which criminalise HIV were ineffective.
"Simply put, HIV criminalisation laws are ineffective, unwarranted and discriminatory,"Professor Bekker said. "In many cases, these misconceived laws exacerbate the spread of HIV by driving people living with and at risk of infection into hiding and away from treatment services."
The 20 co-authors of the Expert Consensus Statement include Nobel Laureate Françoise Barré-Sinoussi of the Pasteur Institute, Salim Abdool Karim of Columbia University, Chris Beyrer of John Hopkins University, Pedro Cahn of Buenos Aires University, Peter Godfrey-Faussett of the London School of Hygiene and Tropical Medicine, Julio Montaner of the University of British Columbia and other leading global scientists with expertise in research, epidemiology and patient care.
The Expert Consensus Statement has been endorsed by the International AIDS Society, International Association of Providers of AIDS Care, Joint United Nations Programme on HIV/AIDS and other organisations and scientists.
The statement stresses several points including that there is no possibility of HIV transmission via contact with the saliva of an HIV-positive person, including through kissing, biting or spitting.
The scientists also affirm that the risk of transmission from a single act of unprotected sex is very low, and there is no possibility of HIV transmission during vaginal or anal sex when the HIV-positive partner has an undetectable viral load.
The researchers also say it is not possible to establish proof of HIV transmission from one individual to another, even with the most advanced scientific tools.
The leading experts in the field say a limited understanding of current HIV science reinforces stigma and can lead to miscarriages of justice while undermining efforts to address the HIV epidemic.
Western Australia continues to prosecute people
Western Australia has previously been criticised for laws that criminalise HIV. In 2014 the Barnett government introduced laws that compelled people who are accused of spitting at police officer to undergo compulsory testing for HIV.
At the time HIV experts argued against the laws saying they had no scientific basis and would lead to an increased level of stigma against people living with HIV.
In 2016 then Police Minister Lisa Harvey defended the laws saying they had been brought in to protect police officers and would only be used when there was a possibility that an officer had been exposed via the transfer of bodily fluids.
More recently there have been two cases of people being charged with grievous bodily harm for failing to inform a sexual partner that they are living with HIV.
In March C.J. Palmer was sentenced to six years in prison after she was found guilty of transmitting the virus to another person. A second case, where a man is accused of allegedly passing on the virus to two sexual partners is currently before the Western Australian courts.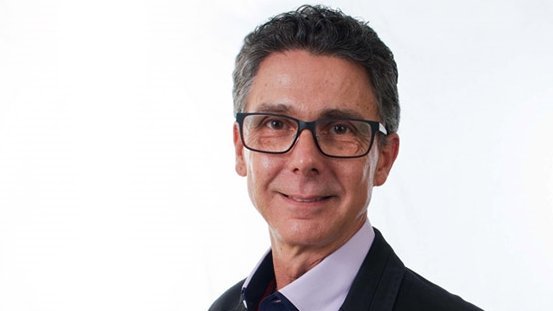 WA AIDS Council CEO says HIV transmission should be treated a a health issue
David Kernohan, (pictured above) the Chief Executive Officer of the WA AIDS Council (WAAC), said the statement from the leading researchers is an encouraging and important step forward.
"The comment by the 20 co-authors of the Expert Consensus Statement that it is not possible to establish proof of HIV transmission from one individual to another, even with the most advanced scientific tools is extremely important in the area of criminalisation of HIV." Kernohan said.
Kernohan noted that Australia's own 7th National Health Strategy highlights that criminalising HIV has negative impacts for individuals and the community. The strategy states that criminalisation impacts on priority populations through perpetuating isolation and marginalisation and limiting their ability to seek information, support and health care.
WAAC is currently developing a paper on the issue of criminalisation of HIV and the law in Western Australia with a view to seeing if the law can be changed.  In the meantime, David stated, he hoped the legal and judicial systems would consider using the Public Health Act 2016 in cases where a person makes an allegation against another person regarding HIV transmission.
"The Public Health Act allows for better health outcomes for individuals and the community and makes better economic sense than the cost of incarceration.
"This Expert Consensus Statement is important in the effort to stop HIV being criminalised." Kernohan said.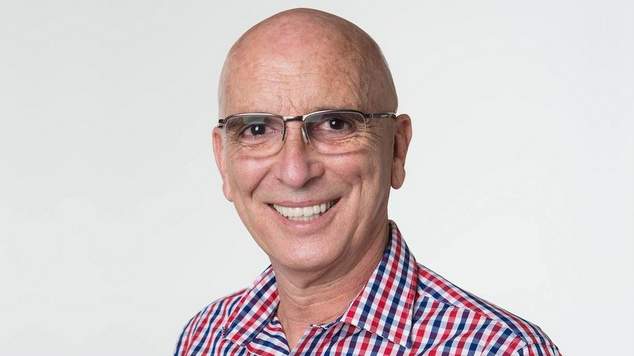 Attorney General says in some cases criminal charges are needed
OUTinPerth asked Western Australian Attorney General John Quigley if he would be looking into Western Australia's laws in this area.
A spokesperson for the Attorney General said the state government was committed to a range of strategies to combat HIV and in some cases criminal charges were necessary.
"The McGowan Government is committed to ensuring a range of strategies are in place to support people living with HIV.
"Under the Criminal Code, the transmission of a serious disease is only unlawful if it was not an accident or the result of an honest and reasonable mistake of fact, or if it was criminally negligent. The prosecution would have to prove beyond a reasonable doubt that the transmission was unlawful. This encompasses all "serious" diseases, not just HIV." the spokesperson said.
"Unknowing or inadvertent transmission is insufficient to attract criminal liability.
"At present the Attorney General has not been made aware of any deficiencies in the prosecution of these offences." the spokesperson said.
Similarly, Police Minister Michelle Roberts said she had no intention of amending the legislation relating to spitting at police officers. Robert said while there was noting illegal about having HIV, intentionally transmitting HIV was a criminal offence.
"Being infected with HIV is not in and of itself a criminal act. It is the intentional transmission of the virus to another person that may be determined a criminal act. Testing is for a range of diseases, including HIV and Hepatitis C.
"It is not my intention to seek to amend the legislation." Roberts told OUTinPerth earlier today.
"It is important for the health and wellbeing of a Western Australian police officer to know if they have been infected by potentially life-threatening diseases in the course of their duties."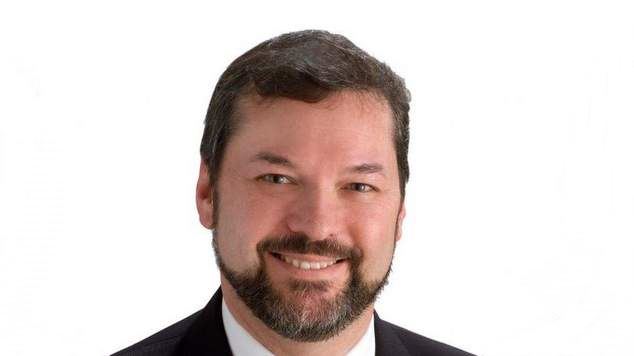 Shadow Attorney General supports current laws
Shadow Attorney General Michael Mischin said he also supports the current approach saying the laws were not criminalising HIV but recognising where grievous bodily harm had occurred.
"I support the continued prosecution of persons who can be proved to have knowingly or recklessly transmitted infectious diseases in circumstances that result in unlawful bodily harm or grievous bodily harm or death to others, whether via HIV or any other disease." Mischin said.
Mischin said it was not a case of choosing between a health approach and a legal option, in cases were people were being prosecuted it was because harm has been knowingly committed.
"It is unlawful to do bodily harm to others, whether by the agency of physical assault or the transmission of infectious and dangerous diseases.
"Grievous bodily harm is bodily injury of such a nature as to endanger or be likely to endanger life or cause or be likely to cause permanent injury to health. To inflict such harm knowingly or recklessly is not only a health issue for the victim – it can be a criminal act on the part of the person who transmits it."
The Shadow Attorney General said that while the HIV experts behind the consensus statement have highlighted that HIV can not be passed on via saliva in spitting there was still a risk to police officers and the legislation was needed because it is possible that an offender may have blood within their saliva.
"It is not true to say that it is 'scientifically impossible for HIV to be passed on' by spitting. The media release from the researchers who have presumed to classify our laws as criminalisation says 'There is no possibility of HIV transmission via contact with the saliva of an HIV-positive person, including through kissing, biting or spitting'.
"However, the United States Centre for Diseases Control says that HIV can be transmitted by contact between broken skin, wounds, or mucous membranes and HIV-infected blood or blood-contaminated body fluids. In the circumstances of an assault by an offender, perhaps in the course of a resisted arrest, it is not unreasonable that the assailant be tested to ensure than no serious infectious disease has been transmitted in that manner.
Mischin argues that the saliva of an infected person could contain their blood as well saying "the presence of the two is not mutually exclusive. The so-called 'Expert Consensus Statement' does not appear to dismiss this possibility."
Conference hears from people who have been affected by HIV prosecutions
The issue of criminalisation has been a topic of major discussion at the World AIDS conference.
Alongside the consensus statement from the world's leader researchers, The Global Commission on HIV and the Law has also published a supplement to its 2012 report Rights, Risks and Health. While the recommendations in the original publication remain, additional recommendations for law makers have been added.
Among the new recommendations is a call for countries where HIV criminalisation laws still exist, courts must require proof, to the applicable criminal law standard, of intent to transmit HIV.
At a side event at the World AIDS Conference earlier this week HIV Justice Worldwide held Beyond Blame, an in-depth session on the issue.
The event saw people people who have been charged under laws relating to the transmission of HIV, as well as those who have been designated as the victims of these crimes, speak out against them.
Summarising the discussions of the day long meeting, lead rapporteur Sally Cameron said it was clear that prosecutions surrounding the transmission of HIV took a toll on all parties.
"The effects of criminalisation are pervasive. Being involved in a prosecution whether as an accused or a witness it is traumatic, it's life-changing and the consequences are long term."
Cameron said criminalisation of HIV affected all people living with HIV due to fear of prosecution, fear of extortion, fear of retribution from disgruntled former partners, alongside fear of long forgotten past actions.
Graeme Watson
Top image: 22nd International AIDS Conference (AIDS 2018) Amsterdam, Netherlands Copyright: Marcus Rose/IAS Photo shows: Official AIDS 2018 Opening Press Conference. Linda-Gail Bekker (International Chair).
---