Review: There's No One New Around You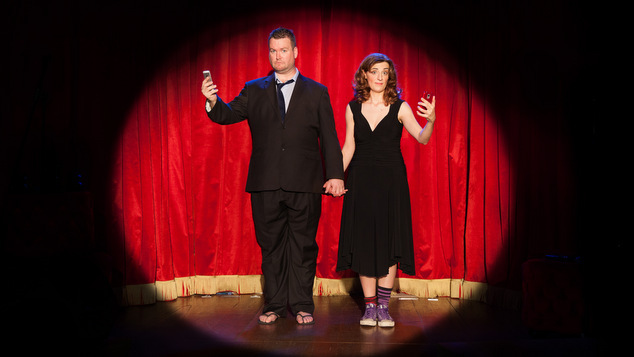 There's No One New Around You – A Tinder Musical | Casa Mondo | Until Feb 21 | ★ ★ ★ ★ ½
Dating is hard, everyone knows this. In age where every interaction is focused on communication devises, or the active choice to avoid them (which just makes you want them more), it is not surprising that we have changed our ways of meeting people.
From Grindr to Pink Sofa to e-Harmony to Tinder, we are living in the age of online connections. Gone are the days where it was taboo to talk in a chat room, now that behaviour is common practice.
For those who don't know (and where have you been), the Tinder app promotes the idea of "hot or not" as a game. You swipe right for yes and left for no, and if you think you've found your life partner (or night partner) you can super like them. If you're lucky, and have crafted a profile well, you may all end up with you being matched with someone who thinks you are attractive enough to possibly have sex with you.
The debate around whether it's an app to meet people on, or whether it is a hook up app, similar to Grindr, is ongoing, but it does seem to serve a purpose. Even if that purpose is to make you feel better about yourself when drunk because your profile picture is not of you holding a fish.
Keira Daly and Mark Simpson are our musical wonders for the evening, and regale us with short stories (nightmares) of Tinder experiences. From married couples, to a big mix up of identity due to a group picture, to the dick pick conversation, they covered every aspect of what dating via Tinder is like.
Every person who has ever used Tinder has asked the question "Why is that guy/girl holding a fish/with a tiger" or "WHICH ONE ARE YOU?" when looking at a profile with six group shots of the same people. Their songs centred on these, and other similar questions and the experiences that so many people have experienced since Tinder became an acceptable way to date (get laid).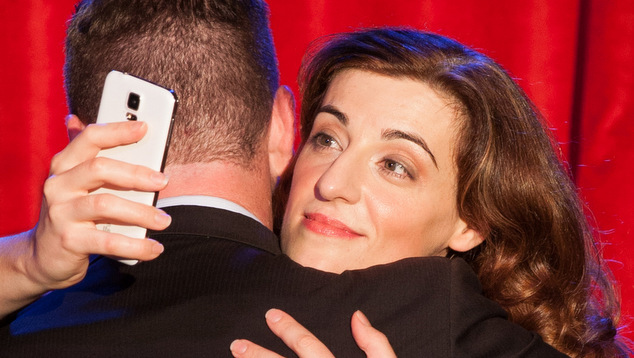 The excruciating process of creating a tinder profile and swiping through profile after profile of people who are married, ugly, with a baby (who may or may not be theirs) or who are just DTF is stressful. Starting and continuing a conversation can also be a minefield. These songs stood out bar far. The use of movement, dance, costume and sock puppets made the performance even funnier, but didn't at any point slip into the laziness of slapstick comedy. The lyrics were clever and repeated conversations that I know I have had, whether that be with a friend or inside my own head, so I, sadly, related 100%.
From a prison date, to working out a cover story for how you met someone (do not ever admit it was Tinder), every part of using the app was covered with quick and witty animations and songs that were filled with comedy so truthful it bordered on uncomfortable.
The song writing and arrangements had the bounce and energy that a musical should have; light hearted and whimsical and accompanied by dominant voices. The laugh out loud lyrics stood well, but the singing ability of the Daly and Simpson (and Steven Kreamer on piano) bought the performance from light entertainment to clever and engaging theatre.
Alice Mod