Review: Arctic is beautiful film filled with a mix of tension and wonder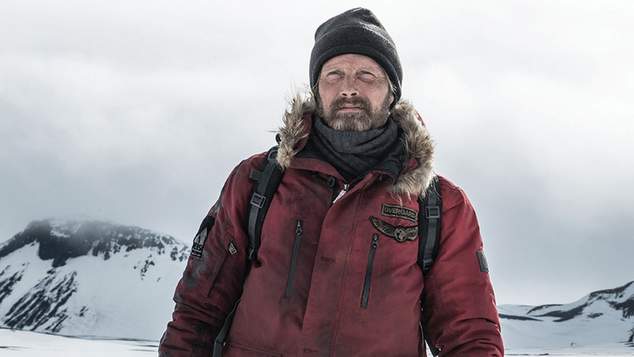 Arctic | Perth Festival | Until 16 Dec | ★ ★ ★ ★ 
There's a long history of film about people marooned in desolate places. Some see people having to learn to get along with the people their trapped with, the classic The Flight of the Phoenix, The Poseidon Adventure or even sci-fi film Enemy Mine. Others have people fighting against nature like the icey plane crash film Alive and even more challenging is the film where someone is completely alone.
There's lots of films that fit into this category, Castaway, Gravity, 27 Hours, Moon, I Am Legend, Into the Wild, The Revenant and The Martian. Yet none may be as desolate and lonely as Arctic, the debut feature from Joe Penna.
Mads Mikkelson plays a man stranded in the arctic. His small plane has crash landed and he's stuck on the icy arctic tundra.
He's carved out a giant S.O.S in the ice and each day fights to remove the newly fallen snow that obscure his message. There's little hope and he must decide whether to wait it out and hope of rescue or traipse across the snow covered mountain ranges back to civilisation. 
The scenery is breathtaking, and it must have been a challenge to film, to capture the cream, white and beige landscape, and Mikkelson has the tremendous acting challenge of holding our attention in a film almost devoid of dialogue. 
Many of the challenges this lonely man face are predictable, as Chekov said if you have a gun on the wall in the first act, someone has to be firing it in the second act. Chekov's polar bear appears in the distance early in the film, and you know it's going to reappear at some point. 
While this story of a man's fight against nature and hope of eventual rescue is not particularly inventive, it is incredibly well done. The film is almost meditative in it's long quiet moments but when something happens there are flashes of intense action.    
See the film at the Perth Festival Film Season at the Somerville from 3-9 December and at ECU Joondalup Pines from 11-16 Dec. See details at Perth Festival.   
Graeme Watson