Review | 'Briefs: Dirty Laundry' – The return of the most fabulous boys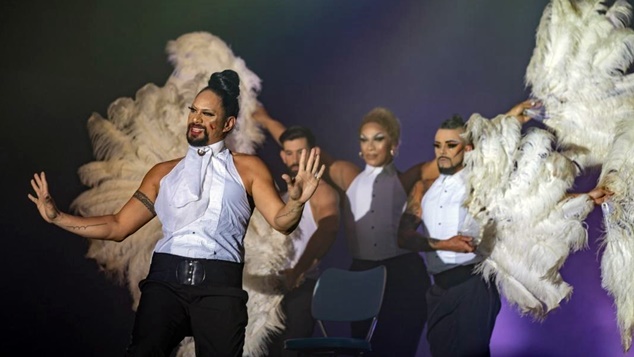 Briefs: Dirty Laundry | The Pleasure Garden | Until 19 Feb | ★ ★ ★ ★ ★  
Camp cabaret collective Briefs have become a regular feature of Perth's Fringe World and since the festival began, they've been here almost every year. More than a decade after we first saw them perform, they still bring a riotous party to the stage.
Dirty Laundry was previously performed in Perth in 2021 and it shows how far the ensemble has grown and become more sophisticated over the decade since we first met. The gender challenging concepts, bogan sensibility, and display of amazing performance skills remain central to the offering, but it's a much slicker delivery when they first arrived.
Led by the group's Creative Director Fez Fa'anana, the show kicked off with the drag star aka Shivannah, aka Kevin, leading the troupe in a glamorous opening number. The music was pumping, the choreography was tight, and the party was underway.
The show is set in part in a laundromat, and the entertainment began with local Western Australian performer Louis Biggs showing off his impressive skills in juggling, while also losing almost all of his attire to the soundtrack of Salt 'n Pepa's Push It.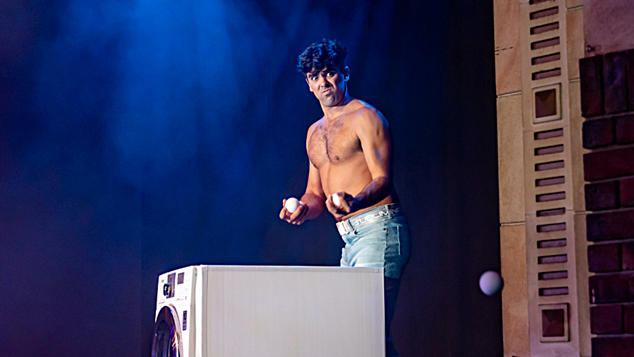 What followed was a rollercoaster ride of drunken drag queens with hula hoops on fire, aerial artists spinning above the crowd, outstandingly good lip-syncing drag numbers and comedy banter.
One of the great talents of the Briefs crew is their ability to create an emotional journey through a show. There are wild crazy moments, but also darker times, and moments of sad reflection. The quieter sections allow the razzle, dazzle, glitter, disco moments to have a much greater impact.
Briefs have always delivered a great party, and this show continues the tradition.
See Briefs: Dirty Laundry until 19th of February. For tickets and more information, head to fringeworld.com.au
Graeme Watson is an editor at OUTinPerth. He has a background in journalism, creative writing, dance, theatre, radio and film working as a performer, producer and writer. Graeme writes for a variety of publications and has been working as a reviewer since 1997.
---

You can support our work by subscribing to our Patreon
or contributing to our GoFundMe campaign.