Review | Club Briefs is not your busy mum's Fringe World show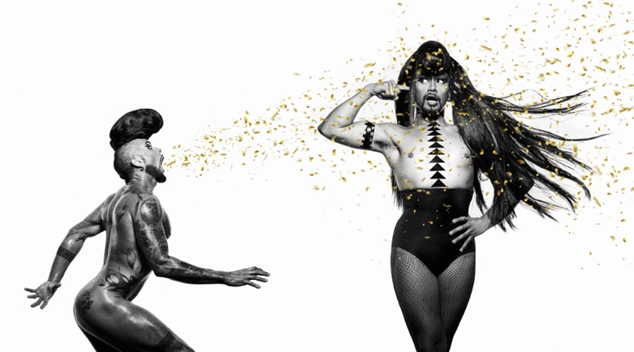 Club Briefs | Dali Land | til 17th Feb | ★ ★ ★ ★ ½ 
Our perennial Fringe World favourites from Briefs Factory have returned to the west coast to once again bring their rowdy club night spectacular to a brand new stage.
This year the Briefs family have taken over the Dali Land, the surrealist tribute to Salvador Dali that's possessed Metro City as one of Fringe World's most exciting new spaces this year.
Now if you haven't seen Briefs' flagship show before – I'm sorry to tell you you won't catch it this year – but Club Briefs and the upcoming Dali After Dark are sure to satisfy all your Briefs cravings.
While their regular tent-pole show takes on a more typical Fringe/cabaret style, Club Briefs leans more heavily into the gang's nightclub roots but takes it to the next level with the incredible talent they recruit for the show.
The audience entered the room to throbbing tunes from the DJ, while the resplendent 7-foot tall drag host Fez Faanana whipped the crowd into the right kind of late-night mood, charming people on stage to serve their best runway walk and priming the audience for the debauchery ahead.
Fez has been touring with her Briefs family for some time, and is easily one of the best MCs on the circuit I've seen to date. Fez always makes sure to open a show by urging the audience to treat one another with respect and gives thanks to those who've come along for supporting the arts and encourages all to see as many shows as possible. She also knows how to turn a look, just when to drop a most-effective c-bomb, and commit to a mean impression of a busy mum.
Once Fez had the crowd suitably lubricated a selection of acts took to the stage, including three incredible talents from right here in WA. Rowan Thomas, who you may have seen in last year's Elixir, spun heads right round with his impressive oscillating cyr wheel strip, birthday girl Crystal Stacy mesmerised with her hoop hurling skills, and the painfully beautiful Louis Biggs just, er, sucked (I'll let you experience that one yourselves).
Club Briefs is the quintessential late-night Fringe World experience, and it's queer-inclusive to boot. If you've never marvelled at Fez's quips and costume changes, gasped at the myriad talents of the boys or been splashed by Captain Kidd's infamous finale number – have you even Fringed?
Club Briefs will be at Dali Land until Sunday 17th February (ex. Mon & Tues). Tickets and info at Fringe World.
Leigh Andrew Hill