Review | Feminem tells her story with My Life In Heels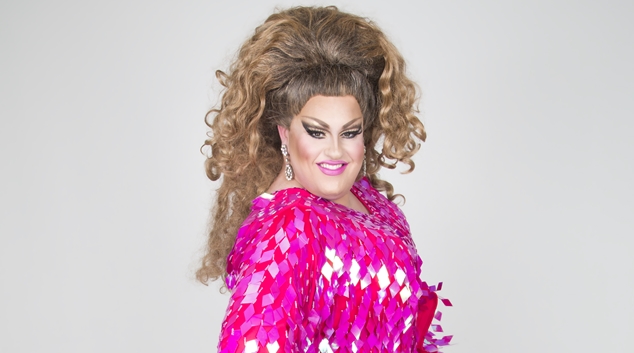 My Life In Heels | Connections Nightclub | til 9th Feb | ★ ★ ★ ½ 
Whilst the title suggests a life in heels, early in the anecdotal storytelling of Feminem's piece she jests that the show will actually be 'My Life in an Ankle Brace', seizing the opportunity within the circumstance with a smooth and casual tone that follows through the duration of the show.
Interspersed with musical numbers both from her well known and renowned Adele viral moment and from musicals she loved as a kid, along with some gay anthems to to it off, the show was a great way to enter the life of Feminem.
Whilst the show seemed to start off a tad slow, probably due to the very casual nature of the conversational tone, Fem seemed to pick up the energy blasting into her first song from The Little Mermaid where the seasoned queen began to let go and have a little fun in performance, this energy continued throughout the numbers and during a moment in her Kinky Boots number we got to see a rare glimpse into a vulnerable Feminem, something that often is missing on the drag scene but vitally important to connect and engage us.
The lighting and sound was truly spectacular and props to the design and execution of this technical display as it really brought the show to life and gave it an extravagance that commanded stage time. Sometimes the dancing lights and correlations between the colour and musical interludes were what caught my attention for their display of mastery in their craft.
There was one back light that can be quite assaulting to the eyes right behind the performer so for audience members who are light sensitive aim for the centre of the seating arrangement and Connections is wonderfully air-conditioned for these upcoming hot nights with a smoky haze that draws you away from the rush of the outside world as a joyful respite.
Feminem's voice is truly a wonderful sound to listen to and with the gentle audience participation My Life in Heels is a jolly, light biography of the drag queen that makes you feel like you're just in conversation with an old friend for the hour and will have you bopping to some banger tunes and a sprinkle of comedic tales.
Feminem's My Life In Heels will be at Connections Nightclub until Saturday 9th February. Tickets and more information available from fringeworld.com.au
Kyle J Kash