Review: Freaks and Fishnets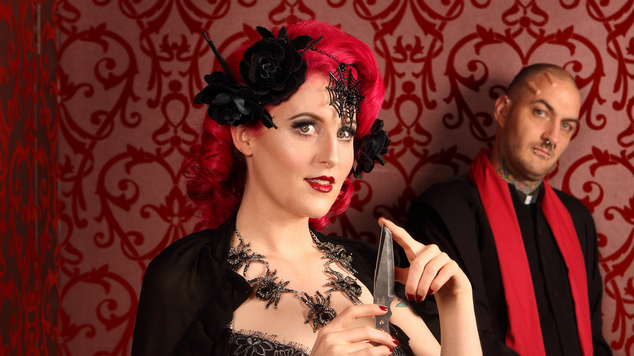 Local show business collective Danger Cabaret returned to the stage last night after a vibrant Fringe season with their widely popular show 'El Bizarro'.
This production, entitled 'Freaks and Fishnets', aimed to recapture that festival madness in a variety show featuring an ensemble of performers from various different disciplines.
With the impending closure of The Bakery and the recent demise of Deville's Pad, suitable venues for cabaret and burlesque are beginning to run a little thin on the ground. With this in mind, Danger Cabaret took over The Dollhouse, a North Perth watering hole that operates primarily as a strip club.
This venue seemed to be a natural fit for an evening of burlesque, sideshow and other oddities. While the seating was limited, the room afforded a casual atmosphere where audience members could get a drink without missing out on any of the action. The type of crowd going out to see burlesque on a Sunday night had no qualms with a bit of pole dancing to set the tone before the show, and were very vocally supportive throughout the evening.
Magnus Danger Magnus, the host of the evening, encouraged the crowd to get involved as loudly as they felt appropriate, bringing on each act with all the enthusiasm and pizazz a human being is physically able to muster.
Opening the show was sultry dancer Darla Harlan, followed by humorously haphazard magician Mario the Magnificent, the nearly-nude pyromaniac Ivory Bound and the delightfully cheeky Odile Devine, who knows how to dance her way out of a bridal gown.
There were a couple of mishaps over the course of the show, but they simply added to the sense of spontaneity and fun. A lost nipple pasty here and there was just part of the adventure, and able pole dancer Ginger Rabbit taught us all that you can always ask a stranger to help remove your clothes for you.
Returning from retirement for one night only was Vivian Marlowe, who shimmied her way into everyone's hearts, removing her gown and gloves with glee and a sense of mischievousness.
Married couple and sideshow artists Circus Carnis took to the stage twice and delighted and horrified the audience in equal measure with their special brand of mutilation-based entertainment. You know that when an act starts with a dancer getting money attached to her person with a staple gun, you're in for a treat.
Danger Cabaret delivered ninety minutes of a darn good time, showcasing an ensemble of performers who were clearly devoted to their crafts and having just as much fun as the audience.
Sophie Joske