Review | Hannah Gadsby: Nanette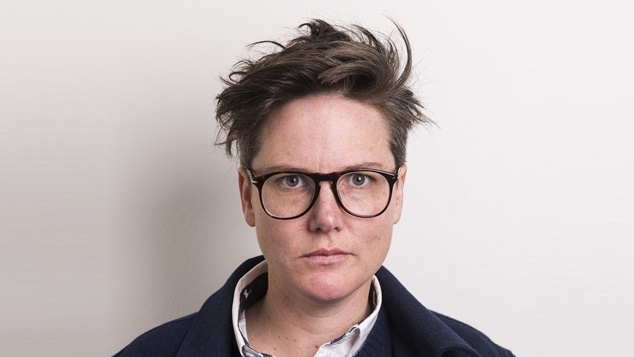 Hannah Gadsby: Nanette | Heath Ledger Theatre | ★ ★ ★ ★ 
Hannah Gadsby is quitting comedy. She says she's just not funny anymore. I'm still not sure if this was a bit, but Gadsby's trademark deadpan delivery sure had me convinced and concerned that she was actually bowing out of the game with her final tour, Nanette.
The Please Like Me writer and star opened the show by explaining that the titular character, Nanette, had nothing to do with anything. Unfurling an anecdote from a trip to rural Australia, Gadsby was stunned to find that a woman attached to the name Nanette was not the soft, adorable creature her name would suggest – but rather an "angry thumb in an apron."
The Nanette story opens the door for a selection of loosely attached tales drawing on Hannah's personal experience, queer identity and her much maligned Art History degree. Gadsby uses her wry wit and keen understanding of the art world to expertly dissect shared delusions about religion, women, gender and sexuality – garnering big laughs and thunderous applause.
What is most unique about Gadsby's performance is the way she peppers the set with heart-breaking, earth-shattering accounts of a violent, abusive past and the day-to-day realities of living with mental illness. Gadsby is painfully self-aware of how different she could have been had she not suffered in her formative years, and she lets the audience know – punctuating each revelation with a very pregnant pause leading to the most deliciously awkward reactions from the audience.
Gadsby's show is beautifully earnest, honestly hilarious and surprisingly informative on matters of mental health, violence against women and the world of art history. As one of the best comedians Australia has to offer, I choose to continue to believe that Gadsby's commitment to quit comedy was just a bit – and will continue to catapult audiences between cackling and bawling for years to come.
Leigh Hill