Review | 'Macbeth' is a visually rich and emotional experience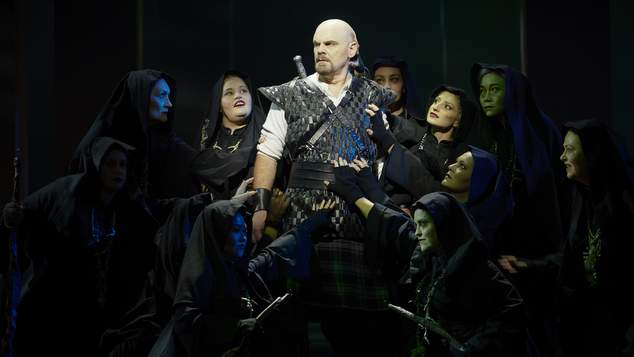 West Australian Opera: Macbeth | His Majesty's Theatre | Until 26 October| ★ ★ ★ ★ 
The West Australian Opera's production of Verdi's opera adaptation of Shakespeare's Macbeth is a visually stunning and emotional experience. 
While the work is devoid of Shakespeare's beautiful language, the Italian opera makes up for it in raw emotional, a beautiful score and a visually stunning staging. It's the first time the West Australian Opera has staged the work, and it's wonderful to see the company being bold and adventurous in its programming. 
Verdi delivered the opera in 1847, and it followed him having a period of success with some of his greatest works including La Traviata. In the 1860's he created a French version of the work, but it is his original Italian version that is the most popular.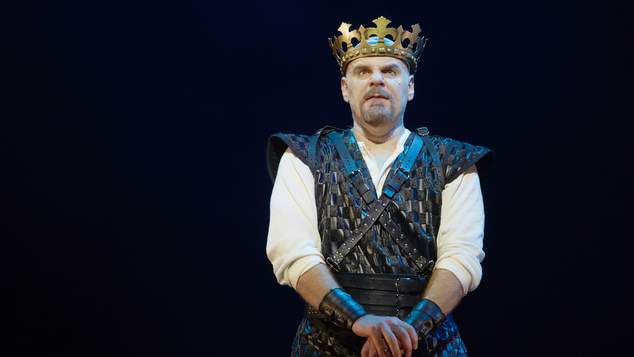 James Clayton delivers a wonderful performance as the ambitious Macbeth, spurred on by prophecies from a coven of witches he kills the king and takes the throne, but all too soon he is overtaken by doubts and paranoia, and to keep his position he starts eliminating his friends worried that they could become rivals.
Jud Arthur plays Banquo, the first of Macbeth's friends to be betrayed, he has a lovely scene where he tells his son they have to leave for their own safety. While is son flees, Banquo is unable to escape and is killed by Macbeth's men, but he soon returns in ghostly form to torment to newly crowned king.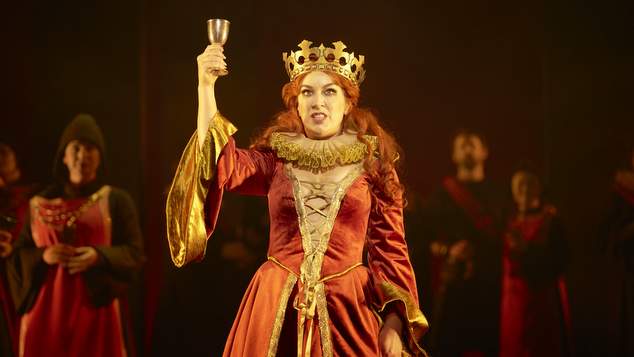 Antoinette O'Halloran, who showed her comic skills as Mrs Lovett in Sweeney Todd; The Demon Barber of Fleet Street just a few months ago, gets to 'flip the coin' and show off her dramatic skills as the scheming Lady Macbeth. Her performance is filled with personality as we see her character rise to be Queen but quickly descend into madness.
A scene showing Lady Macbeth sleepwalking while in distress about the crimes she and her husband have committed in one of the show's many highlights.
Given the drama of Shakespeare's bloodiest script, Verdi's score for Macbeth is surprisingly luscious and upbeat. It has its moments of darkness and despair, but it's also punctuated by sprightly and romantic sections.
One of the most beautiful scenes comes in the show's fourth act when the people gather near the Birman Wood and sing of their unhappiness under Macbeth's rule, the gorgeous sound of Patria oppressa (Downtrodden country) features just the chorus and none of the main cast.
It's immediately followed by another highlight which sees the character of Macduff arrive and share his sorrow at what has occurred. Paul O'Neill, playing Macduff, captured the audiences hearts as he sang Ah, la paterna mano (Ah, the paternal hand).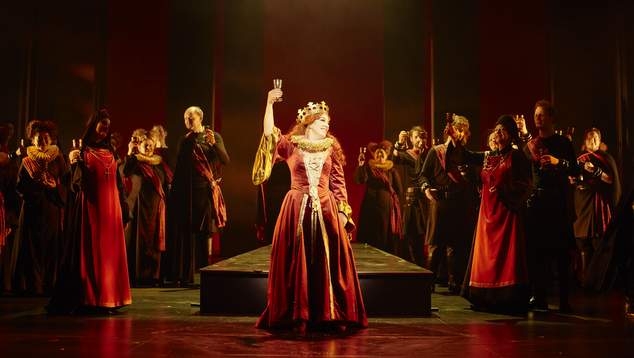 The staging and lighting for the work is glorious. Award winning designer Roger Kirk as created a simple staging that allows the performances to remain at the centre of attention. His stage is a series of columns that move to create a vast arrange of settings. The lighting by Trudy Dalgleish spectacularly creates a play of shadow and light that is mesmerising to watch.
As the story progresses the colour of this world changes from dark shadows, to bright throne rooms, and eventually crimson flooded as Macbeth wages is reign of murder and deceit.  The subtle colour choices in costumes and clever lighting create a minimal colour palette that brings the story to life.
Macbeth is a grand undertaking. It's four acts clock in at just under three hours with a 20 minute interval, but it's a rich and rewarding listening and viewing experience.
West  Australian Opera's Macbeth is on until 26th October, get tickets from their website.
Graeme Watson, images James Rogers
---