Review | Mâché: HOME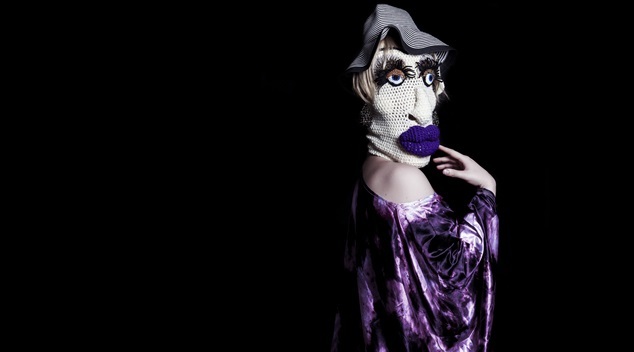 Mâché: HOME | Circus Theatre | Until Feb 7 | ★ ★ ★ ★ ★ 
Perth's premier queer performance troupe, Gendermess, brought two of my favourite shows to last year's Fringe World Festival in the form of Mâché and C.D. – two incredible showcases of Perth's local drag talent.
This year, the team consolidated the best of both one-night-performances into four nights of Mâché: HOME – an exploration of historical conservative attitudes towards sexuality, women, drugs and the best things in life that were frowned upon in the '50s and '60s.
Local performers Ginava, Donna Kebab, Perri Oxide, Vaboux, Flo Reel and Cougar Morrison skewered the fearful, misguided public service announcements of yore and showed off their strengths as performers with a selection of solo and group numbers following the theme of 'Home'.
The opening number set the tone of the show, as the cast took to the stage one by one and took their place in the family living room. Superbly choreographed madness, the scene whipped the crowd into a frenzy and set the energy in the Circus Theatre soaring right from the starting pistol.
Morrison, the newest addition to the cast, opened the show with a lip sync number that proved she can work the room with the twitch of an eyebrow as she set to ironing and yearning for a more glamorous life – which led to a surprisingly sexual encounter with a rabid Donna Kebab dressed as a filthy, gorgeous cockroach.
Flo Reel was at once sultry and psychotic as she took on attitudes towards mental illness looking resplendent in pink (and a straight jacket), while Perri Oxide's solo number took a more serious tone and displayed her acting chops tackling adolescence and femininity with a still and stirring piece.
Together, Ginava and Vaboux reworked my favourite spot from last year's C.D., re-enacting an infamous anti-homosexual public service announcement from '50s USA, which conflates the gay man with the paedophile. The duet culminates in an incredible, ungodly and flawless lip sync to Pink Dollaz' I'm Tasty that had the audience howling.
Overall, the show is high energy, retains the best of last years two five-star shows and throws in some new elements and a theme that acts as a throughline to bring the individual spots together, with a little help from the beautifully eerie crochet masks created by local artist Deborah Elkes.
Gendermess once again bring together incredible and disparate local talent to the most wonderful effect. These six very different and brilliantly talented performers are exactly what make me love the drag scene here at Home.
Leigh Hill
Mâché: HOME will be in the Circus Theatre until Tuesday February 7th. Tickets and more information available from fringeworld.com.au
Image:- Angelo Di Benedetto