Review: Sweet Dreams: Songs by Annie Lennox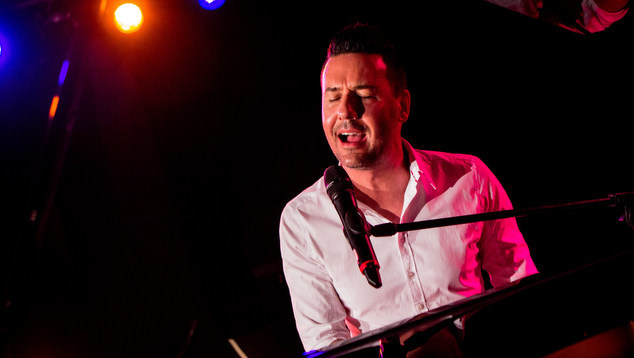 Sweet Dreams: The songs of Annie Lennox | Fri Feb 5 | The Boardwalk, Mandurah |   ★ ★ ★ ★ ★ 
Michael Griffiths' show about Annie Lennox follows on from his similarly successful show focused on Madonna. Griffiths plays the songs of Annie Lennox and talks about her life and some of the stories behind the tunes,
Watching the show in the Da Parel speigeltent as the sun set, casting an orange and lemon glow across the room, it was almost a religious experience.  Griffiths took to the stage behind a keyboard and delivered simple stripped back versions of some of Lennox's best known solo songs and tunes from her time in the Eurythmics.
The singer, who has performed in some big budget stage musicals including 'Jersey Boys' has a angelic voice and his passion for the works of Annie Lennox shines through.
'Thorn in my side', "Missionary Man', 'Miracle of Love', 'Must be Talking to an Angel', 'Would I Lie to You', 'Sweet Dreams' and many others were delivered beautifully, and when these songs are constructed of just there most simple elements the creativity of the songwriting come to the fore.
There's one last chance to see Michael deliver this show during Fringe World when he takes it to Mandurah next week. Also worth checking out is 'In Vogue: the songs of Madonna' and his brand new show 'Adolecent' which opens tonight.
Check out the Fringe World website for details.
Graeme Watson, Alison Rodrigues