Review: Nath Valvo – Almost 30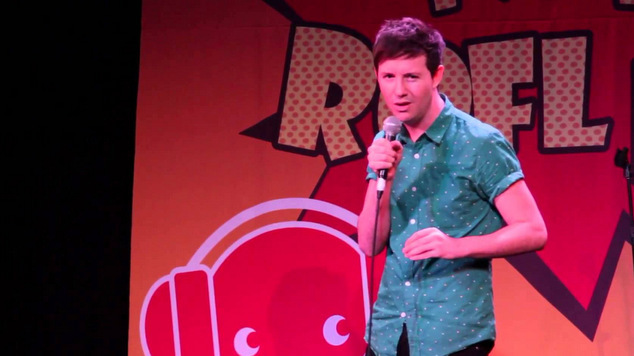 For anyone that has already encountered a stereotypical gay guy with hot, sharp and crass wit, you would have already witnessed something similar to Nathan Valvo's comedy at the nearest gay bar or during pre-drinks to the gay bar, or in drunken conversation with your favourite drag queen… at a gay bar.
Nathan Valvo talking about bestiality, sluts at house parties, terrifying gay sex with a huge black dude and 'finger-bashing'. All are conversation topics that, if you are part of the queer night scene, you have probably heard a hundred times over.
If, however, you are in your mid 30's and trying to escape your drab life with 2.5 kids and a husband that doesn't digress from missionary, I strongly suggest taking your girlfriends down to a thrill-seeking night in the Black Flamingo tent of the Pleasure Garden, Fringe World.
Nathan's outlandish set takes you on a journey through his 10th, 16th, 18th, 21st, 25th and 29th birthday. He's nearing 30 and the punchline is – he really doesn't look it. Each of Nathan's birthday events are full of unfortunate circumstances that represent awkward stumbles to the big 3 0. Apart from one missed cue in the set, mild racism that some might find offensive (that is the idea, though) and a quick interaction with the audience that nearly breaks up a month long relationship, Nathan is generally very witty and brimming with some great one-liners.

Staying true to his twink persona, Nathan has a Kylie Minogue autograph transformed into a tattoo on his arm, he's also a massive Harry Potter fan (he won some points there).
All in all, if you have ventured to watch one of the many young gay comedians that seem to throng to Fringe Festivals, then Nath Valvo (despite being quite talented) is nothing new. I recommend spending the same amount of money on vodka lime sodas at the Court Hotel on a Wednesday night, you'll hear jokes just as funny at the Amateur Drag Shows.
Nath Valvo: Almost 30 is on at the Black Flamingo in the Pleasure Garden for Fringe World until Wednesday February 12th.
Hope Wealcan