Review | Notorious Strumpet and Dangerous Girl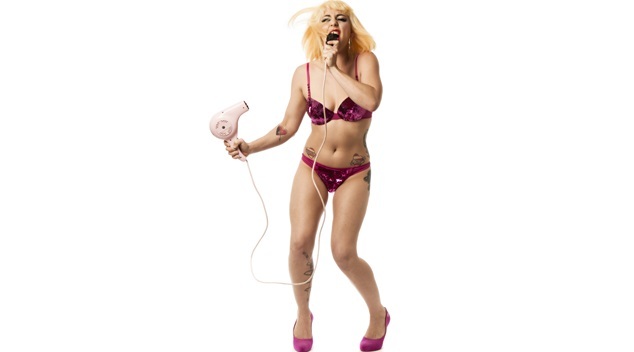 Notorious Strumpet & Dangerous Girl | Black Flamingo | Until Feb 5 | ★ ★ ★ ★ ½
Jess Love is very welcoming when you go to her Fringe Festival Show. Tea, coffee, Caro and biscuits are available. She wanders around making sure everyone is settled before starting her one-woman show by announcing that she is an alcoholic and we are at an AA meeting.
There's a large amount of audience participation as Jess goes through her relationship with alcohol, beginning at ten when she sampled her parent's rum. She relates how it felt to be the life of the party and how an escalating need to experience the adrenaline and the excitement led to increasing drug use.
In her very brave performance, Jess lays bare the ups and the inevitable downs of her love affair with alcohol and drugs. This is not a boring 'I'm standing here and telling you about it all' performance. Jess, who was previously in La Soiree, incorporates her considerable circus skills in enhancing her revelations.
After introducing her saintly family and wondering where the DNA came from that gave her an addictive personality, Jess discovered her convict ancestry. The audience get to play Boozy Bingo and my partner scored three-in-a-row. It was a fun way to learn about a bete noir that many people have to face.
It has taken 5 years to put this show together and it is condensed into a powerful moving performance in the intimate space of the Black Flamingo tent. Jess fearlessly bares her soul and her body to take us into the uncontrollable frenzy of addiction and her drunk, death-defying trapeze is brilliant.
Having said that, Jess still leaves the audience with smiles on their faces as they leave the tent. The 7pm performance is on every night at The Pleasure Garden until Sunday. Put it on your go-see list.
Notorious Strumpet and Dangerous Girl will be in the Pleasure Gardens until Sunday February 5th. Tickets and more information available from fringeworld.com.au
Lezly Herbert
Image:- Tom Russell