Review | Pitched Black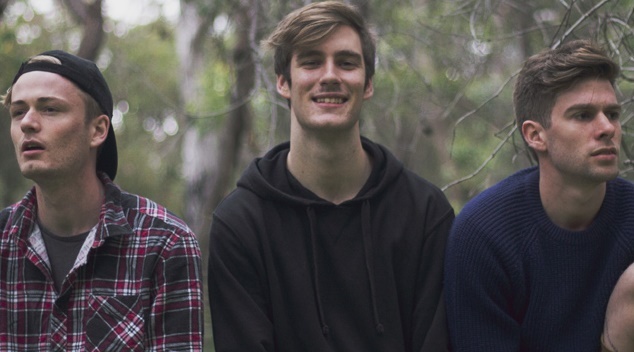 Pitched Black | Noodle Palace | Until Feb 18 | ★ ★ ★ ★ ½
One of the greatest things I enjoy about the Fringe season is walking into a show with no idea of what I am getting myself into. And local talent is no exception.
Local boys Cam Pollock, Isaac Diamond & Mitchell Whelan created and starred in Pitched Black, a coming of age play that displayed all 3 performers comedic timing, writing talents and puppetry skills.
The theatre was a small square stage which created an intimate atmosphere that complimented the show's story. The story expanded out into ambiguous bush land as we follow 3 boys, Nat (Pollock), Lucas (Diamond) and Alex (Whelan) at the end of their high school days having what may be one of their last times together, before setting to face the real world as adults.
There are quirky comedic moments, very intense shouting matches and high school memories shared through flash back style scenes involving basketball games, parties and girls, as the boys knock back (and knock over) cans of Export.
I left the show with my heart slightly aflutter over some very truthful depictions of gay character, Alex's high school experiences. You could tell these boys love what they do through the writing and connection between the talent.
The show had natural fluidity and while it sometimes felt a little forced, nevertheless, true Australian colloquialisms in their writing style kept their audience giggling.
Previously, Pollock and Diamond have performed together as awkward comedic duo 'Lazy Yarn', while Whelan is more accustomed to behind the scenes work and solo theatre based around LGBTQI+ activism.
The coming together of these 3 young talent was truly an immaculate conception and my expectations were far exceeded with this show. If you're after a sweet and sincere show experience at this years Fringe, I certainly wouldn't be giving this a miss.
Pitched Black has one last show on Saturday the 18th Feb at the Noodle Palace. Tickets and more information available from fringeworld.com.au
Perri Oxide (Phillip Toia-Johnston)