Review | 'Stories from the Heart' shares a variety of tales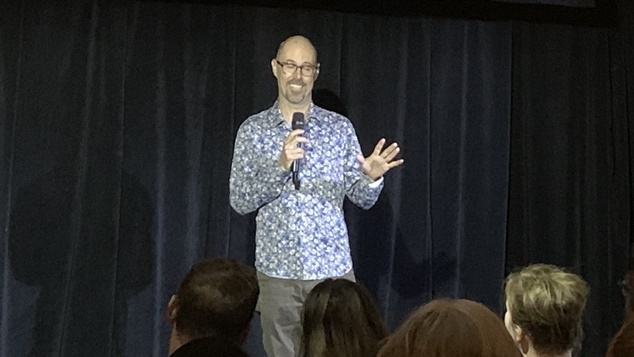 Stories from the Heart | Rubix Bar| Until 12 Feb | ★ ★ ★  
This delightful evening of storytelling has a simple concept, seven people have seven minutes to tell a short anecdote from their life.
Each evening has a theme and on Sunday evening it was "I wasn't expecting that!"
In quick succession the speakers took us on a whirlwind trip around the globe, through different professions and a raft of varied experiences.
From spotting a thief on a ferry crossing, to an Antarctic emergency, childhood battles, and long journeys. A lot of different territory was covered. With each speaker a new emotional journey was launched, some brought on tears, others provoked roars of laughter.
The speakers were well rehearsed, but this made their storytelling very performative rather than a gathering with an acclaimed raconteur.
I couldn't help but feel that if a few of the performers approached their tales as if they were sharing a story down the pub, rather than standing under a spotlight, their impact would have been much greater.
While the topics covered were varied, most also stayed in very safe territory in terms of the content they covered. There was little to shock, challenge or provoke. It's a show your grandmother might find charming.
It was all exceptionally pleasant, except for the final speaker of the evening. He recounted as a youth he would be fascinated by the bulges male ballet dancers had when wearing their tights.
The reminiscence made the older ladies sitting in front of me shift uncomfortably in their seats, you could hear their deep intakes of breath. We'd clearly entered more risqué territory for a moment.
It's a great concept, but I would have loved to see a more natural delivery and more outrageous content. It lives up to its title, Stories from the Heart.
See Stories from the Heart until 13th February. For tickets and more information, head to fringeworld.com.au
Graeme Watson is an editor at OUTinPerth. He has a background in journalism, creative writing, dance, theatre, radio and film working as a performer, producer and writer. Graeme writes for a variety of publications and has been working as a reviewer since 1997.
---

You can support our work by subscribing to our Patreon
or contributing to our GoFundMe campaign.