Rob Johnson quits the Liberals, might run as an independent in 2017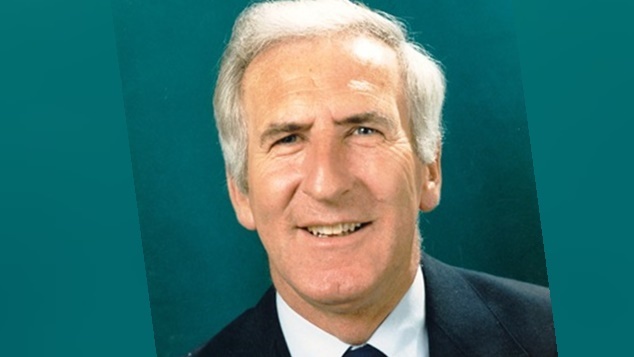 Liberal MP Rob Johnson has announced he's quitting the party and going to serve out his term on the cross benches. The Hillarys MP said he had lost faith in the government and his own leader Premier Colin Barnett.
In a statement about his resignation Johnson said he had serious concerns about the Western Australian government.
"I have serious concerns in relation to this Government's commitment to honesty, integrity, openness and accountability," Johnson wrote.
The outspoken MP said the government was racking up debt and unacceptable level and he had concerns about how this would affect future generations. Johnson said he had always been one to speak his mind and valued the Liberal party's commitment to freedom of speech but said colleagues had started to verbally abuse him for his opposing views.
Johnson's announcement was not unexpected, he fell out with the Premier several years ago when he was dumped as police minister and denied the speaker's job in parliament.
Last year upper house MP Peter Katsambanis said he would challenge Johnson for his position in the lower house, pre-selection nominations for the seat closed today.
Johnson said the influence of "religious sects" and Christian MP Ian Goodenough, the member for Moore, had pushed him out of the party.
"My pre-selection was threatened by the Premier as most people know, and there's been interference from the Federal Member for Moore, other state members and indeed some religious sects that are up in the northern suburbs," Johnson said.
Johnson has not ruled out running as an independent in the 2017 state election.
An outspoken critic of the LGBTIQ+ community
Johnson has previously been an outspoken critic of the LGBTIQ+ community arguing that LGBTIQ people try to persuade young people to become gay via the annual Pride parade.
During debate over the gay and lesbian reform bill in 2001, Johnson made several statements including 'homosexuality is not normal'.
'Any members on that side of the house who think that homosexuality is normal are living in cloud-cuckoo land,' he said in 2001.
'Members have to accept that homosexuality is not the norm.'
The member for Hillarys also accused homosexuals of wanting to 'persuade young people to adopt their way of life and stated that 'the whole purpose of the Pride Parade in Northbridge is to promote homosexuality.
In 2011 the then Police Minister was accused of directing homophobic comments towards Labor member John Hyde during a parliamentary discussion.
Johnson denied calling Hyde 'a Queen'. At the time of the controversy Mr Johnson told OUTinPerth his views about the LGBTIQ community had not changed.