Rodney Croome urges politicians to vote against Morrison's bill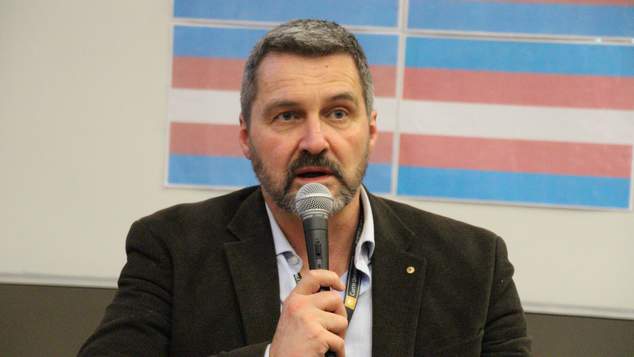 Equality advocates have rejected proposed legislation by Prime Minister, Scott Morrison, saying the Prime Minister will make the situation worse for LGBTIQ+ students.
Spokesperson for just.equal, Rodney Croome, said the rushed bill put forward by the Prime Minister is "deeply flawed", and would likely make things worse, not better.
"The legislation announced today allows discrimination to continue against LGBTI students, and potentially broadens it out to other students."
Croome called on all politicians to vote against the Prime Minister's bill if it makes it to the floor.
"This bill is deeply flawed and should be voted down by all MPs who want faith-based schools to be safe and productive learning environments."
"Tasmania banned anti-LGBTI discrimination in faith-based schools twenty years ago without the sky falling in, and I urge all sides of federal politics to adopt the Tasmanian model."
Mr Croome added that LGBTI teachers in faith-based schools should also be protected from discrimination, as they are in Tasmania.
This morning the government and Labor agreed to delay further discussion on a bill in the senate. The Centre Alliance had indicated they would be supporting Labor's bill but voting in favour of an amendment put forward by the coalition.
Labor argued that the proposed changes would have made the legislation worse, and rather than removing discrimination against LGBTIQ+ students it could potentially increase the ability for schools and religious bodies to discriminate.  Labor suggested that they might be forced to vote against their own bill.
An agreement was reached to delay further debate to 2019, continuing the 'on again – off again' status of the debate. Minutes later Prime Minister Scott Morrison proposed his own bill to be put forward in the lower house. The Prime Minister called on Labor leader Bill Shorten to allow all MPs to have a conscience vote on the issue.
Shorten responded that there was no need, because all Labor members were united in their opposition to discriminating against children. Labor accused the government of complicating a simple legislative change.
OIP Staff
---