RuPaul & Sarah Paulson among TIME's Most Influential People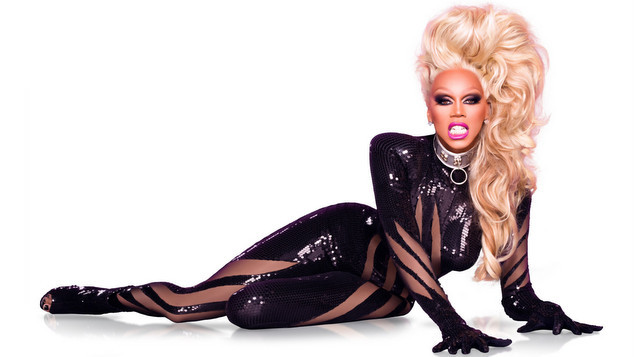 TIME Magazine have released this year's TIME 100, collating a list of the world's most influential people in 2017.
This year bisexual actor Sarah Paulson, transgender activist Gavin Grimm, Moonlight director Barry Jenkins and supermodel of the world RuPaul are all representing the LGBTIQ+ community on the list.
Paulson, who came out as bisexual in 2005, has won a Golden Globe and a Screen Actors Guild Award for her performance as Marcia Clark in Ryan Murphy's The People v. O. J. Simpson: American Crime Story.
Writing for TIME, Cate Blanchett says "it takes time for creative spaces to open up that are large and porous enough to hold the depth and complexity of her talent."
"I, too, have had the privilege of working with Sarah," Blanchett continues.
"When I first met her, on the set of Carol, I was floored by her buoyancy, her irreverence, her left-field sense of humour and her devotion to her craft. You enter a scene with Sarah and it's 'game on'."
Gavin Grimm, who made the list under the Pioneer category, is a young trans man from Virginia who fought vehemently against discriminatory bathroom bills and successfully sued his state for violating Title IX which bans sex discrimination in publicly funded schools.
Veteran trans activist Janet Mock lamented the 17-year-old's burden as the face of trans rights in the USA.
"Gavin is the cherubic face of a reductive, dirty debate about trans people's right to exist in public spaces without hostility, harassment and violence," Mock wrote.
"His case, which remains ongoing in Virginia, has implications that extend far beyond bathrooms. It's about a greater sense of belonging for us all – at school, at home and in our neighbourhoods and places of work and worship. So many are made to feel as if they should hide, pretend or perish. Gavin's refusal to be treated unjustly is an enduring reminder that we will not be stalled."
Drag superstar RuPaul, veteran entertainer and RuPaul's Drag Race creator, was honoured by supermodel Naomi Campbell as he enter the TIME 100 as an Icon.
"I first met RuPaul in the '90s, when I was doing a shoot on 14th Street in New York City. As soon as I saw him, I wanted to know where he was going, because that was where I wanted to be," Campbell recalls.
"Now, through RuPaul's Drag Race, which recently premiered on VH1 after eight seasons on Logo, millions more people are getting to know Ru like I do. It's incredible what he's done for the drag queens who compete on that show—bringing them out, introducing them to a mainstream audience and letting them be proud of who they are and what they want to be."
"I am blessed to know Ru. We all are."
OIP Staff