Safe Schools Coalition told not to speak out for marriage equality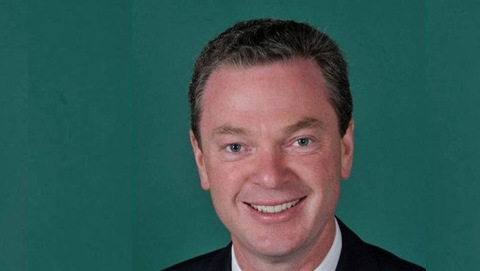 The federal government have insisted that LGBTIQ support program, Safe Schools Coalition (SSC), refrain from publicly supporting marriage equality.
A spokesperson for Education Minister Christopher Pyne has said that the Safe Schools Coalition was established to cultivate "supportive and respectful environments for student learning."
"[The Safe Schools Coalition] is not intended to be a media commentator," Pyne's office told media.
The concerns stem from complaints made to the Foundation for Young Australians, after the Victorian branch of SSC told The Age that they did not believe anti-gay marriage fliers being distributed by Archbishop Denis Hart were appropriate.
The Safe Schools Coalition have also come under fire recently from the Australian Christian Lobby who have requested the Abbott government cease funding the $8 million school support program.
The ACL are concerned that the Safe Schools Coalition are "promoting radical sexual experimentation in Australian schools," directly referencing an educational pamphlet entitled "OMG I'm Queer."
The pamphlet was compiled by members of the SSA, as well as anecdotes and information from LGBTIQ students speaking of their own experiences with bullying, sexuality as well as mental and sexual health.
The ACL's spokesperson Wendy Francis is particularly concerned about the pamphlet suggesting that transgender children should use the bathroom they feel most comfortable in.
Ms Francis believes that the program should seek consent from parents before exposing their children to their material.
"No one should be bullied at school, including children grappling with same-sex attraction or gender confusion. But promoting radical sexual and gender theories to children without parental consent is not the role of the Federal or State governments," Francis says.
Victoria's Safe Schools coordinator Roz Ward says that Francis and the ACL's comments just highlight the importance of the SSA's work.
"Their comments are based on a complete misunderstanding of the program. We are extremely proud of the work that we have done in Victoria and the difference it has made to young people's lives," says Ms Ward.
National director of the SSA program Sally Richardson says the organisation has not spoken outside of their established protocols.
"Safe Schools Coalition Australia has chosen not to comment on issues that fall outside the focus of our program. Our focus is on challenging the bullying and discrimination of the LGBTIQ community within the school setting."
Out In Perth have contacted both the ACL and Christopher Pyne's office for comment on the ACL's campaign against Safe Schools Coalition.

Leigh Hill
Read More
24-07-2015   ACL call for federal government to stop funding Safe Schools Coalition
24-07-2015   Margaret Court: Safe Schools program is like Communism
19-02-2015   LGBT schools set to open in UK and USA