Scene Guide Saturday and Sunday May 26 & 27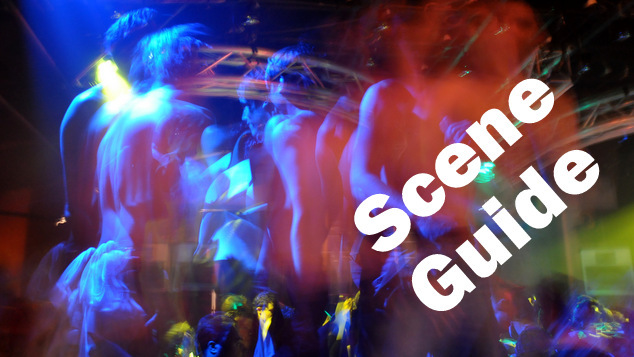 Saturday
Support local music by heading out to the WAMi Festival this week, the opening party is at The Bakery tonight with Felicity Groom, Tomas Ford, the very cute and talented Ben Witt, Sugarpuss and heaps more.
Connections Night Club on James Street in Northbridge continue with their current show Pole Fever staring pole  dancing champion Jacinta. Mama Cass will be DJing out on the terrace after 12pm.
The Honey Lounge on Newcastle Street in Leederville is open from 7pm through to 1am. Happy hour is between 8pm and 9pm.
The Court Hotel on Beaufort Street in Northbridge is open until 2am. Outside DJs Tim Bee and Sir Chancealot, inside you'll find Scooby and Danny Boi.
Sunday
The Jeff Wall Photography exhibition has just opened at The Art Gallery of Western Australia. Cheif curator Gary Dufour will be giving at talk at 2pm.
Artists studio Paper Mountain has an open day from 3pm, head upstairs at 267 William Street for some art and poetry.
The Shack on Murray Street hin the city as Sunset Sundays from 3pm, head down around 7pm if you want to catch the entertainment. Our recommendation, grab a Rekorderling Cider and one of their Sweet Piggy Burgers.
The Court Hotel is open on Sunday afternoon for Funkin' Sundays, chill out in the front bar or the beer garden.
Honey Lounge is open from 6pm for Team Riley, tickets are $20 but the entertainment line up is spectacular with Mama Cass, Nat Ripeppi, Courtney Murphy and Them Little Secrets. It's all for a good cause.
Luxe Bar on Beaufort Street in Highgate is open from 8pm, end the weekend with a cocktail