Morrison says religious freedom protections needed for future threats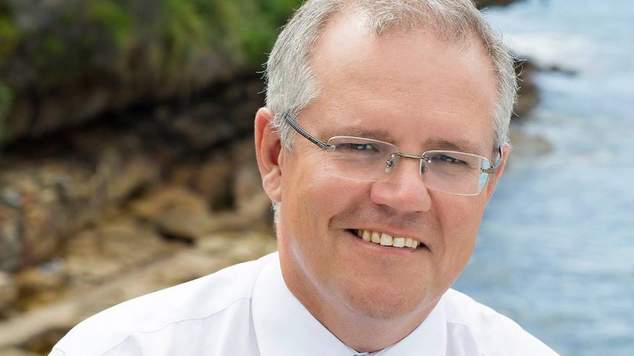 Prime Minister Scott Morrison has indicated that bringing in new laws to protect religious freedom and freedom of speech will be an area of major focus for his government over the coming months.
Speaking to Sky News the Prime Minister said they were no situations at the moment that required the laws to be implemented but he was worried about the trajectory free speech and religious freedom was on in society and new legislation would be required to protect from threats in the future.
Speaking to Paul Murray on Sky News last night the PM said "preventative regulation and legislation" was needed to protect people's beliefs and freedoms.
Morrison said protecting private school's rights to fire staff who did not uphold the organisations religious beliefs was a priority alongside ensuring that the directors of companies were targeted by activists.
"Why should you be denied a directorship or a partnership in a law firm or accountancy firm just because you happen to have expressed on Facebook or somewhere a particular religious belief?" Morrison asked.
"It shouldn't happen in this country. Now, I'm not saying it is, necessarily. People say 'oh well, if there's not this great problem, why do you need to do it?' Can they guarantee me it won't happen in the future?
"I've seen where this issue has gone over the last 10 years. And issues of freedom of speech, I've seen where they've gone over the last 10 years. I'm not quite sure I'm pleased with the trajectory." Morrison said.
The Prime Minister argued for religious freedom exemptions to be included in the same sex marriage bill in 2017 but was unsuccessful in his attempt to amend the legislation.
Back in 2016 Morrison said that people who hold religious beliefs faced a similar level of discrimination in society to members of the LGBTIQ+ communities.
Following the passage of the marriage bill the government commissioned an inquiry into religious freedom which was headed by former Attorney General Phillip Ruddock. Despite the report being delivered to the government several months ago it has not been publicly released.
The Prime Minister has previously indicated that he is prepared to bring in the new laws even if they are not among the recommendations of the report.
OIP Staff
---